Edwards Sheds Renal Unit to Focus on Heart Technology
by
Lynn Shapiro
, Writer | September 03, 2009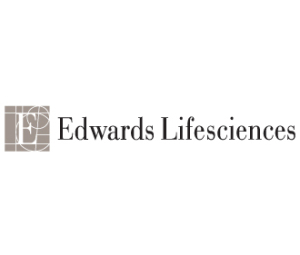 Zeroing in on its highly-valued cardiology business, Edwards Lifesciences said this week it has completed the sale of "certain assets" of its hemofiltration product line to long-time partner and supplier, Baxter International. The sale is expected to close in this year's third quarter.

Under the terms of the agreement, Edwards will receive an initial cash payment of approximately $56 million from Baxter and an additional $9 million, based on revenue objectives to be achieved over the next two years. Baxter is Edward's long-time supplier of hemofiltration systems.

Hemofiltration mimics the function of the kidneys 24 hours a day for patients with life-threatening kidney injuries or edema. It is usually administered in an intensive care setting in the hospital.

Cardio Hot on Wall Street

The hemofiltration business had stagnant earnings, analysts say, while the cardiovascular business is growing rapidly and Wall Street analysts are keenly watching the company.

Even with the lackluster renal business, Edwards' stock has climbed 13.38 percent this year. In the last 52 weeks, it has been trading in a range of $44 to $68.25. As of Thursday, September 3, the shares were trading at about $62 at a price-earnings(P/E) ratio of 20.42.

Blockbuster Sapien Valve

Investors and cardiologists alike are anticipating approval of the Sapien bovine transcatheter valve, the first valve of its kind to hit the US market. It would eliminate the need for open heart surgery for patients needing valve replacement. Its expected approval date is 2011.

Results presented in May were excellent, when Edwards announced its first post-market study. The data demonstrated the successful commercialization of the valve in Europe, with high device success and low 30-day mortality. The surgery was found to cause few problems.

Medtronic's Corevalve has a similar device and is a formidable rival in Europe, but Edwards has the edge in the U.S., as Corevalve has yet to start clinical trials here.

Sapien Enrollment Completed

Edwards said this week it has completed enrollment in its pivotal 1,040-patient FDA study, known as the PARTNER trial.

The FDA is requiring that the valve be tested only on those patients with severe aortic stenosis, who are considered to be high-risk or non-operable for conventional open-heart surgery. Once approved, the bovine valve is expected to be widely used.

Sapien investigators have assigned patients into one of two arms: a "non-surgical" group, in which the Sapien is being compared to non-surgical treatments, and a "surgical" arm, where the valve is being compared to traditional surgical aortic valve replacement. Edwards announced this week it has completed enrollment in both groups.