Medtronic Paradigm Veo to Be Launched Globally But Not in U.S.
by
Lynn Shapiro
, Writer | September 09, 2009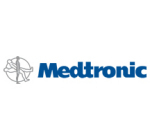 Medtronic announced the launch of a technology called the Paradigm Veo, a novel device intended to provide protection against the dangers associated with hypoglycemia in Type 1 diabetics.

While the Veo--which automatically suspends insulin delivery--is being rolled out in 50 countries, Medtronic will not seek FDA approval of the device until it has developed a second-generation product with advanced features, Chuck Grothaus, a Medtronic spokesman tells DOTmed News.

Automatically Suspends Insulin Delivery

The device can automatically suspend insulin delivery when it senses that glucose levels have fallen to or below a user-selected threshold. This feature is intended to reduce the severity of low blood sugar in situations where patients ignore or are unable to treat hypoglycemia. A dangerous and often frequent occurrence in diabetes management, hypoglycemia can be one of the most frightening aspects of living with type 1 diabetes, Medtronic says. If left untreated, hypoglycemia can cause loss of consciousness, seizure, coma, or even death.

Research indicates that, on average, a person with diabetes will experience more than one low blood sugar event every two weeks. Additionally, each year, nearly one in 14 people with insulin-treated diabetes will experience one or more episodes of severe hypoglycemia, requiring urgent treatment by a healthcare professional.

Asleep or No Warning Signs

A third of diabetes patients suffer from hypoglycemia while asleep, which may impair their ability to recognize or act to prevent a serious episode, Medtronic says. An estimated 33 percent of diabetes-related deaths are a result of acute complications such as hypoglycemia.

While some patients can experience "warning signs" before a hypoglycemic event (such as feeling shaky, sweating, tingling in the lips, confusion and irritability), others may not experience any warning signs at all.

"The Paradigm Veo is the biggest step thus far in our commitment to closing the loop on diabetes management," says Chris O`Connell, president of the diabetes business and senior vice president at Medtronic. "While not a cure for diabetes, we believe this automatic feature offers added protection, greater confidence and may lower the risk of injury associated with hypoglycemic events. Equally important, it will give patients and family members more peace of mind."

Device Components

The Paradigm Veo System includes an insulin pump with a continuous glucose monitoring system. Patients use readings from the monitor in conjunction with occasional confirmatory fingerstick blood glucose measurements to understand their current glucose level.