New Device Explored to Relieve Menstrual Cramps
by
Brendon Nafziger
, DOTmed News Associate Editor | September 25, 2009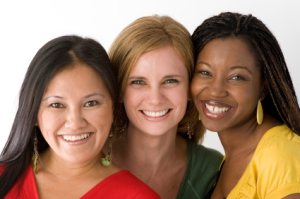 Relief could be on its way for women who suffer from unusually severe menstrual pains, if findings to be presented in November at the annual meeting of the American Association of Pharmaceutical Scientists hold true.

Giovanni Pauletti, Ph.D., a professor at the University of Cincinnati, will present evidence of a new technique, using medicated tampons, to safely ease menstrual pain by the direct application of pain relievers.

"Dysmenorrhea, or painful menstruation, is believed to affect about 30 million women in the United States," Dr. Pauletti tells DOTmed News. "Some marketing research has shown, only about 20 percent [of these women] are satisfied with their therapeutic options," which generally include birth control pills and non-steroidal anti-inflammatories like ibuprofen.

The problem with these anti-inflammatory drugs is that they tend to have quite unpleasant gastrointestinal side effects, including stomach bleeding. Plus, by being taken orally, they have a long way to go before they reach their target.

"Menstrual pain is generated in the uterus," says Dr. Pauletti. "The medication needs to go into the GI tract, be absorbed and distributed, and then only a small fraction of that reaches the uterus and can relieve the pain."

For his study, which was sponsored by UMD, Inc., a small pharmaceutical start-up, Dr. Pauletti coated tampons with an extremely potent anti-inflammatory named Toradol, which is often used to ease pain during surgery and which Dr. Pauletti says is "at the strength of morphine."

"Through vaginal administration," says Dr. Pauletti, "we can bring the drug almost selectively to the uterus."

Dr. Pauletti tested the medicated devices on 18 women between the ages of 18 and 45. The women were in the first week or so of their cycle, and therefore not menstruating.

The purpose of the study was not therefore to test if the technique could ease pain, but rather to see if it by administering the drug vaginally he could bypass GI side effects, and to see how much of the drug was absorbed by the area.

"What we were able to see is concentrations in the uterus were ten times as much [as they would be] after only oral administration," Dr. Pauletti says. There were no side effects in the vaginal area, although one woman did report nausea, which Toradol is known to cause.

Because so much of the drug is delivered directly to the area, Dr. Pauletti believes in future trials they may be able to "reduce the dose to get significant efficacy" without any substantial side effects.

"The next logical step is to assess whether the concept also works in menstruating women," says Dr. Pauletti, "and if successful, conduct Phase 2 efficacy studies, to see if we can reach our clinical endpoint: reducing pain in women particularly from cramps in menstruation."

Dr. Pauletti also notes that drugs in Toradol's class might be able to relieve another main symptom of dysmenorrhea. "Some of these drugs can reduce bleeding," he says.