An Ultrasound Unit That Can Fit in Your Backpack
by
Brendon Nafziger
, DOTmed News Associate Editor | October 07, 2009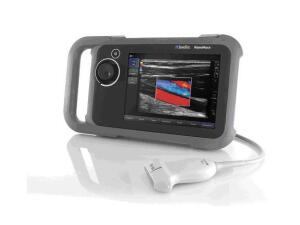 Based on technology originally developed for the military to carry ultrasound to forward medical camps, the NanoMaxx portable ultrasound system received FDA clearance this week.

Weighing only six pounds and drop tested to ensure its durability, the NanoMaxx is meant to help in a variety of clinical environments, from the operating room to the outback. In fact, some of SonoSite's first contracts for NanoMaxx were with flying doctors and the ambulance corps of Queensland, Australia.

"Somewhere like Australia where you really are in a remote setting, [paramedics] can look at patients [in the ambulance] who might have an aneurysm. They can triage the patient right then and there, and take them to the appropriate hospital or facility," Gillian Cox, marketing consultant for SonoSite, tells DOTmed News.

In the ambulance, the ultrasound is especially helpful in discovering fluid collection in the abdomen -- a sign of internal bleeding, and an indication the patient's life is in danger.

In the hospital, NanoMaxx, which has a battery life of about two hours, wheels from room to room and can be useful for interventional procedures, such as line placement and thoracentesis, which can be tricky without the visualization provided by ultrasound.

However, those procedures are often done by doctors who aren't trained to use imaging systems. That's why NanoMaxx was made with non-radiologists in mind using a "one-button" philosophy: one knob controls almost all of the tool's functions. And according to Cox, basic training on the device takes one to three days.

NanoMaxx's FDA clearance on Monday comes on the heels of its approval last week in Japan. As is often the case, NanoMaxx had already received the CE mark at the end of June, which led the way to its Australian OK.