Imaging Costs Prompt OIG Inspections
by
Brendon Nafziger
, DOTmed News Associate Editor | October 14, 2009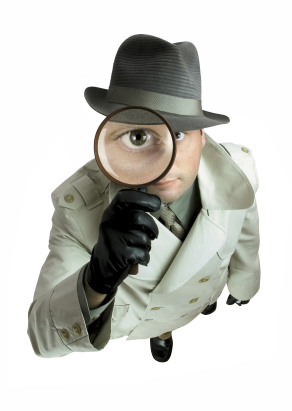 The U.S. Department of Health and Human Services Office of Inspector General announced it was going to investigate the use of emergency room X-rays and imaging reimbursements, including utilization rates, according to its "work plan" for fiscal 2010 released on Oct. 2.

According to the plan, the OIG intends to see whether the high cost of some imaging services is justified by looking into Medicare Part B payments for taking and interpreting X-rays in the emergency room, as well as reimbursements for most Part B imaging procedures. This last investigation includes weighing in on the controversial assumed utilization rates.

ER waste?

According to the OIG, in 2007 Medicare shelled out over $200 million in reimbursements to physicians interpreting imaging in the emergency room. Presumably, OIG wants to see if this money is going to waste.

But Shawn Farley, a spokesman for the American College of Radiologists, tells DOTmed News it's a strange practice to investigate. "It is unusual that OIG would pick that area," he says. "I don't know what their concern is."

"These docs have seconds to make their decisions," he adds, noting that the potential for abuse is almost non-existent.

"The fundamental thing we want people to understand is that the only referral pattern in which a financial incentive to have more referrals exists, is in the self-referral setting," Farley says, which doesn't apply to emergency rooms, where an ER physician wouldn't see any of the money going to an on-the-spot radiological test.

Nonetheless, Farley says ACR has created a set of appropriateness criteria, covering over 200 clinical conditions, made available to ER doctors free of charge, so they can make better on-the-fly decisions for ordering imaging exams.

Regardless of its reasons, OIG expects its investigation into this field to be complete in fiscal 2010.

Utilization rates under scrutiny

The OIG will also look into reimbursements for imaging services to physicians. They intend to investigate practice expenses, which are payments that cover equipment costs, overhead and staff salaries.

But they also say they'll see if the utilization rates are accurate, which makes them at least the third governing body to look into utilization rates this year.

Under most Medicare plans, physicians are paid for their imaging equipment based on assumed usage. But in proposed changes announced this summer, the Centers for Medicare & Medicaid Services (CMS) plans on increasing the assumed utilization rates on expensive imaging equipment from 50 percent to 90 percent, meaning they think MRI or CT scanners are actually in use 45 hours out of a 50 hour workweek, and will thus, in effect, pay physicians less per procedure.