Senator Urges HHS to Expunge Contested Mammography Guidelines
by
Brendon Nafziger
, DOTmed News Associate Editor | May 13, 2010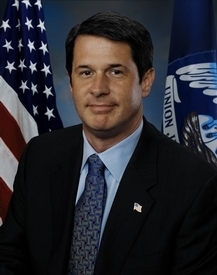 Senator David Vitter (R-La.) called on the U.S. Department of Health and Human Services to expunge all references to the U.S. Preventive Services Task Force's controversial mammography guidelines from agency websites.

In a letter to HHS Secretary Kathleen Sebelius made public Tuesday, the Senate Minority Whip asked the agency to stop all promotion of the guidelines so as not to confuse women and to better comply with an amendment sponsored by Vitter and included in the health reform bill.

Vitter's amendment requires insurers to cover screening mammograms and ignore the USPSTF's recommendations.

The USPSTF guidelines, published in November, recommended mammograms once every two years instead of annually. The group also suggested women begin getting screened at age 50, not 40, as previously recommended. The panel is against breast self-exams.

These suggestions, which would have brought American screening practice in line with much of Europe's, drew widespread criticism from some medical groups, women's lobbies and equipment manufacturers, who criticized the panel for basing their conclusions on speculative computer models and for not having the correct specialists on the panel.

Vitter believes the continued presence of the USPSTF material on HHS websites might mislead women.

"The fact that these recommendations are still being presented to the general public as 'current' is only serving to further confuse women on this critical issue," he wrote in the letter.

Thus far, the HHS hasn't pulled the mammography guidelines. "HHS has received Senator Vitter's letter and is reviewing it," Jessica Santillo, a spokeswoman for the agency, told DOTmed News.

But the American College of Radiology, applauded the senator's efforts.

"Breast cancer screening policy decisions based on faulty recommendations may result in the unnecessary loss of thousands of lives," chair of the ACR board of chancellors Dr. James H. Thrall said in a statement.

The ACR worries the guidelines have already discouraged women from getting the exams.

According to an Avon Foundation for Women survey cited by ACR, about a quarter of breast cancer health educators and providers interviewed reported a decrease in women under 50 getting screened.