House passes 19-month Medicare cut freeze
by
Brendon Nafziger
, DOTmed News Associate Editor | May 31, 2010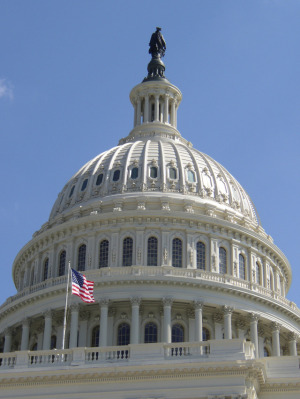 Wrapping a up a week Democrats spent wrangling with the budgets hawks in their own party, the House of Representatives voted Friday to freeze looming Medicare physician payment cuts until 2011 as part of a two-piece benefits package.

The so-called "doc fix" section, separated from the rest of the bill amidst Democratic in-fighting, cleared by a 245-171 vote mostly split down party lines, with only a handful of Republicans supporting it.

The bill staves off until December 2011 a nearly 21 percent Medicare cut to physicians that had been set to take effect Tuesday, while also boosting payment rates 2.2 percent starting next month and another 1 percent in January.

Passage of the bill, a separated segment of the revised H.R. 4213, technically comes too late to avert it from taking effect, as the Senate has already left for its traditional one-week vacation and won't be in session again until June 7, almost a week after the cuts are scheduled to start. But much as they did with earlier down-to-the-wire reversals, the Centers for Medicare and Medicaid will hold claims for 10 days after June 1 to allow the Senate to pass the bill, according to a letter CMS sent to doctors groups.

CMS predicts the hold will have negligible financial impact on most physicians: under current laws, electronic claims aren't paid sooner than 14 days anyway.

The Congressional Budget Office estimates the fix will add around $22 billion to the federal deficit over the next two years. Still, what passed is well short of the original outcome desired by doctors groups who pressed for a long-term solution.

"I myself wish it were permanent," House Speaker Nancy Pelosi (D-Calif.) said in a speech to the House on Friday. "It's 19 months. We have to move to give more certainty to our physicians and our seniors."

The scheduled cuts are required by the sustainable growth rate, a program set up by Congress in the '90s tying reimbursements to the GDP. Since the first cuts were due at the turn of the millennium, they've been blocked by numerous, temporary, quick fixes: the axe was last poised to fall on doctors' payments at the beginning of April, but was stayed just after Easter when Congress passed a last-minute, two-month delay.

The American Medical Association, which waged an aggressive media campaign in its efforts to compel Congress to adopt a permanent SGR fix, slammed the Senate for taking its traditional Memorial Day recess before the bill got through.

"Senators are more interested in heading home for the holiday than in preventing a Medicare meltdown for seniors," Dr. J. James Rohack, AMA's president, said in a pre-Memorial Day statement. "The 21 percent Medicare physician payment cut has been looming all year, and yet all Congress has managed to do is repeated short-term delays."

If a longer-term solution isn't found in the next few years, once the quick fix expires at the end of 2011, SGR cuts of around 33 percent will take effect, bringing the pay rates back in line with what they were before passage of the freeze, the CBO said.

The "doc fix" is the second part of a wider jobless package expected to cost nearly $116 billion. It extends unemployment payouts, set to expire next month, until November, and includes summer jobs programs, a settlement with black farmers and tax extensions. An earlier bill extending jobless checks till past December got squashed by fiscally conservative Blue Dog Democrats who threatened to turn on it unless drastic cuts were made.