Allscripts buys Eclipsys for $1.3 billion
by
Brendon Nafziger
, DOTmed News Associate Editor | June 09, 2010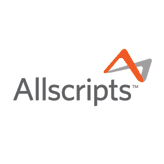 A health IT behemoth was born today, as Allscripts nabbed Eclipsys for $1.3 billion in all all-stock purchase, the companies announced this morning.

The combined businesses will have over 5,500 employees. Their customers will include around 180,000 doctors, 1,500 hospitals and 10,000 nursing homes, hospices and home care centers.

Eclipsys shareholders will receive 1.2 shares of Allscripts, valued at $22.1 as of Tuesday's close, for each share of Eclipsys, a 19 percent premium on the Atlanta-based Eclipsys' closing price of $18.51, Allscripts said.

"We are at the beginning of what we believe will be the single fastest transformation of any industry in U.S. history, and the combination of the Allscripts Electronic Health Record portfolio in the physician office and leadership in the post-acute care market, with Eclipsys's market-leading hospital enterprise solution creates the one company uniquely positioned to execute on this significant opportunity," Glen Tullman, CEO of Allscripts, said in a statement.

Tullman will become CEO of the new combined company, with Eclipsys head Phil Pead as the new chairman.

The companies believe the merger will help them better access around $30 billion in stimulus money to spur doctor and hospital adoption of electronic health records. EHR adoption by physicians is expected to grow from 12 percent to 90 percent by 2019, according to the companies.

Chicago-based Allscripts expects the deal to close in the next four to six months, after Allscripts buys back shares owned by Misys plc, the current majority stockholder of Allscripts. Misys' equity stake would drop from 55 percent to 10 percent, Allscripts said.

The company has launched a website, www.OneAllscriptsEclipsys.com, to help customers and the public understand the transition.

Allscripts-Misys Healthcare Solutions fell 9 percent to hit $16.75 a share, as Eclipsys rose 5 percent a share to reach $19.45 Wednesday in mid-day trading.