CardioNet taps Joseph Capper for top spot
by
Brendon Nafziger
, DOTmed News Associate Editor | June 15, 2010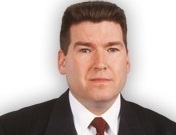 Heart monitoring company CardioNet tapped ex-Home Diagnostics chief Joseph Capper to be its new president and CEO, the company announced Tuesday.

Capper was formerly the CEO and chairman of diabetes device company Home Diagnostics, recently bought by Japan-based Nipro Diabetes Systems Inc.

Capper replaces Randy H. Thurman, Conshohocken, Pa.-based CardioNet's Chairman of the Board, who temporarily took over CEO duties last year but stayed on to help the company weather reimbursement cuts, analysts said. Thurman will remain as chairman.

"After a thorough and comprehensive search, CardioNet was fortunate to identify Joe as an excellent candidate with the experience and track record to join CardioNet as our President and CEO," Thurman said in a statement.

Capper has a long history in the business: before Home Diagnostics, he led medical supply company CCS Medical Inc. And during a nine-year stint at Bayer Corporation, he became national sales director for diabetes products.

Health care investment bank Leerink Swann was fairly optimistic about the pick.

"We're inclined to view BEAT's announcement this morning that Joseph Capper will be taking over the CEO position as a positive move in BEAT's continued evolution to an operationally stronger, more profitable company," Rick Wise, an analyst with Leerink, wrote in an email to investors Tuesday. "[T]his CEO change is a sign that BEAT is clearly making progress on multiple fronts."

CardioNet Inc. slipped 0.9 percent to reach $6.42 a share in mid-day trading Tuesday.