Update on India's proposed medical technology regulations
by
Brendon Nafziger
, DOTmed News Associate Editor | July 01, 2010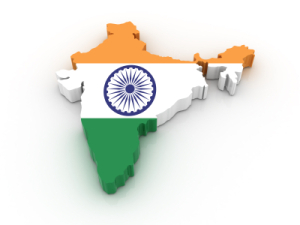 Earlier this month, India suggested they might reverse their long-standing "hands off" policy on medical technology.

Under a proposed law set to be taken up by India's parliament this summer, the country would require all medical technology companies to register with the state's drug agency, the Central Drugs Standard Control Organization.

The law would also require approval for many devices before companies would be allowed to market them in the country. Currently, India takes a laissez-faire approach to medical device technology and only regulates a handful of devices, which it considers "drugs," including stents, catheters, heart vales and orthopedic implants.

To find out what the proposed law, the Central Devices Act, means for companies selling medical devices to India, we spoke with Evangeline Loh, Ph.D., vice president of regulatory affairs at Emergo Group, a consulting firm headquartered in Austin, Texas that helps companies meet international medical regulations.

SIMILAR TO EUROPE

"The law will be very similar to the one in Europe," Loh said.

It also matches up closely to what was recommended by the Global Harmonization Task Force, a nearly 20-year-old group, formed by governments and business, that tries to harmonize medical regulations between countries.

If the proposed law passes, as in Europe, companies will need to hire a local representative, the Authorized Representative, to represent them in India, and their applications will be reviewed by private third-party inspectors which function like European Notified Bodies. These entities, contracted by the device company, make sure the products meet safety and other requirements.

Under the proposed law, all products will fall into one of about four classes, Class A, B, C and D, which line up closely with Europe's Class I, IIa, IIb and III designations, Loh said.

"If you're a Class A device, lowest risk, you'll have to register with the central authority, but you won't need a license," Loh said. "Class B, you'll need Notified Body involvement, and to register with [the drug agency]. And Class C, you'll need Notified Body involvement, and a manufacturers license."

The highest class, D, is functionally similar to C, requiring Notified Body involvement and a license, Loh said.

HARDEST HIT

Currently, if medical devices don't fall within around 29 families of medical devices, India is "essentially a free market," Loh said. So which types of devices would be hit hardest by the new legislation?

Loh thinks it would likely be devices that would fall under Class D or Class C but which, for whatever reason, managed to be exempt from those 29 families. For instance, defibrillators are not currently regulated in India, but will almost certainly end up falling under one of the two tougher classes, Loh said.

Imaging devices, such as MRI and CT machines, which are often classified as Class IIa (or IIb) in Europe or fall under the FDA's 510 (k) clearance rules in the United States, will likely be Class C, Loh said.

Exporters of used devices would have to make sure their devices are cleared, of course.

"Just because you're used doesn't mean you're exempt from anything," said Loh.

The new regulations will likely slow the introduction of new medical devices, Loh said, but the industry doesn't seem particularly concerned.

"I think because a lot of manufacturers that go into India are likely compliant in Europe and they're also complaint in the U.S., to them, this is not any significant barrier to entry," she said. But she added, "We haven't seen any type of costs or other things, so that could change."

The bill is currently up for approval by the states, as required under Indian law for this sort of legislation, before its fate is decided by parliament this summer during the monsoon assembly, according to the Indian press.