Bill seeks to protect volunteer doctors
by
Brendon Nafziger
, DOTmed News Associate Editor | July 29, 2010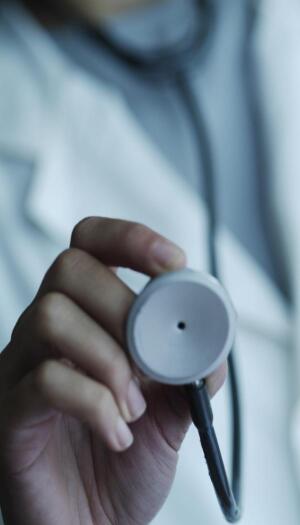 A bill to extend malpractice insurance coverage to doctors who volunteer at health centers that treat the poor unanimously passed the House Energy and Commerce Subcommittee on Health last week, but could face a rough ride in the Senate.

The bill, the Family Health Care Accessibility Act (H.R. 1745), aims to boost the number of physician volunteers at community health centers that reach medically underserved areas to offset a primary care physician shortage.

"Last year, more than 3,400 primary care physician positions were unfilled," Rep. Tim Murphy (R.-Penn.), the bill's sponsor, said in a statement. "Extending medical liability protections to volunteer physicians would result in more doctors, and more patients being served at a lower cost to these centers."

By 2015, health centers will treat almost 40 million patients, double the number they do now, Murphy said. Seventy percent of their patients are below the poverty line.

Currently, employees at community health centers and volunteers at free clinics are covered under the Federal Tort Claims Act. But volunteers at federally funded community health centers are not covered by the FTCA and must pay out-of-pocket for their malpractice insurance, which could cost more than $100,000, the office of Rep. Gene Green (D-Texas) said in a statement, thereby discouraging retired physicians and other doctors who might otherwise volunteer at needy centers.

The bill, which passed the subcommittee Thursday and has the support of the National Association of Community Health Centers and the American Osteopathic Association, could reach committee at any time, possibly this week. But even though two similar bills passed the House over the last two years, they've always faltered in the Senate over the tricky issue of tort reform.

Previously, it was inserted into the House's version of the health care reform bill, but was not in the final version passed by the Senate. It was also in the Community Health Center Renewal Act of June 2008, which also got snipped in the upper chambers.

"This is the third time we've moved the bill out of committee and I'm hoping that the Senate will be able to get behind the bill," Green said in a statement. "It is extremely important to the community health centers in my area and across the country to be able to bring on licensed medical practitioners willing to volunteer their time with the support of federal liability coverage."

According to the sponsors' numbers, the bill would cost about $1.5 million.