Image formatting incompatibility bedevils portable media
by
Brendon Nafziger
, DOTmed News Associate Editor | January 05, 2011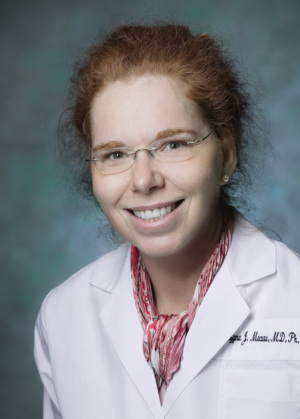 Images from medical scans brought by patients on CDs, DVDs or other media for radiologists to view often can't be used, according to a survey of radiology departments, prompting researchers to call for gentle reminders to "repeat offender" institutions that produce the non-compliant discs.

In the survey, published Tuesday in the Journal of the American College of Radiology and carried out by Johns Hopkins University researchers, only about 61 percent of respondents said most outside digital media were readable or importable.

"Problems in any of the areas identified delay delivery of appropriate clinical or surgical care and could potentially have a detrimental effect on patient outcomes," said lead author Dr. Katarzyna J. Macura, an associate professor of radiology with Johns Hopkins, in a statement.

The most common reason the images couldn't be used, a little over one-third of listed reasons, was the images on the discs were non-compliant with standard formatting, such as DICOM or IHE PDI. These formatting standards, developed by radiology groups over the past few decades, help ensure compatibility of images across a range of modalities and models.

Other common problems on discs were security features that prevented image viewers embedded in the media from running, and one familiar to anyone who ever tried to play a friend's mixed CD: scratched, corrupted or error-ridden discs.

However, the consequences didn't seem profoundly grim, the researchers said. A majority of respondents (about 52 percent) said fewer than 10 percent of patients underwent repeated imaging exams because of trouble with importing media.

While academic and nonacademic centers both reported similar rates of being able to read media, nonacademic imaging centers were more likely to skip testing discs they produced for format compliance (64 percent versus 43 percent for academic centers), the researchers said.

The researchers also noted that most respondents, who were typically PACS administrators, IT managers and radiology practice administrators, didn't know if their systems generated discs compliant with IHE PDI profiles, a format developed in the late 1990s. Virtually all respondents said DICOM compliant images were made, the researchers said, but a whopping 72 percent were unsure about IHE PDI images.

"Although the current study design does not definitively prove that IHE noncompliance is the principal problem in handling outside images on media, our results suggest that it is a significant barrier," wrote the authors.

The researchers suggested radiology practices routinely test media for compliance, and also advocated possibly following up with institutions that regularly produce noncompliant media to remind them of compatibility problems, as the "consequences of not taking such action are largely felt by patients who must undergo repeat examinations and incur the associated costs," they said.

The 22-question online survey was answered by 102 nonrandomly chosen respondents, all members of the members of the Association of Administrators in Academic Radiology, the Association for Medical Imaging Management, and the University HealthSystem Consortium, in November 2009.