Medical imaging services market to reach $11.6 billion by 2015
by
Brendon Nafziger
, DOTmed News Associate Editor | January 14, 2011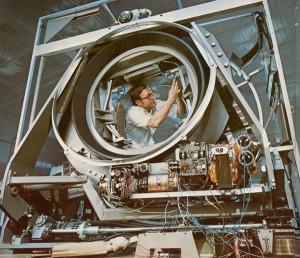 The global medical imaging services industry will reach $11.6 billion by 2015, as health care providers look to cut costs in the face of increasing financial pressure, according to a report released Wednesday.

The Asia-Pacific region will experience the fastest growth, with OEMs and service companies tending to the mobile medical equipment market poised to prosper, market research firm Global Industry Analysts Inc. said in "Medical Imaging Equipment Services: A Global Strategic Business Report."

The growth in services to repair or spruce up used diagnostic imaging equipment received a boost from the economic downturn of 2008 to 2009, as hospitals and clinics lacked access to easy credit to finance new purchases of capital equipment such as MRI, CT, X-ray and ultrasound units, the San Jose, Calif. research group said.

Although the world imaging market was expected to revive last year, the group said increasing pressure from insurance companies and governments facing deficits will force providers to scramble to keep costs down.

The Asia-Pacific market (excluding Japan) will see the fastest growth for services in the 2007-2015 period covered by the report, experiencing a compound annual growth rate of 7 percent, the research firm said.

And OEMs "dominate" the imaging services market, the group said, with a compound annual growth rate of 5 percent for the study's nine-year period.

New strategies key to driving service companies' growth are complete asset management and multi-vendor services, letting service companies handle a solid chunk of a hospital's equipment portfolio.

Companies focusing on mobile equipment will also see gains, the report said, as providers move from "static" models to cheaper, mobile imagers taking advantage of increasing digitization. Eastern Europe has the "biggest potential" in the long run for mobile devices, the report said.

Another trend mentioned in the report is the move by OEMs to set up venture funds to finance the development of new imaging technology, to make up for the lack of investment because of the dour economy. Examples include Philips Healthcare Incubator, Siemens Venture Capital and GE's Healthymagination Fund, a $250 million fund launched in October 2009 to help develop new products in diagnostics, life sciences and IT.