GPO lawsuit gets the Hollywood treatment
by
Brendon Nafziger
, DOTmed News Associate Editor | April 28, 2011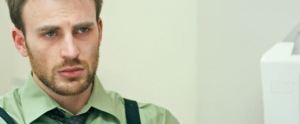 A side of the medical business intimately familiar to purchasing managers but little known to the public might get more exposure if an independent movie starring future Captain America star Chris Evans gets picked up for wider release.

It's not often that the buying habits of hospitals grab the attention of filmmakers, but a famous lawsuit against group purchasing organizations over safety needles has apparently received the Erin Brockovich treatment.

An independent movie called Puncture premiered last week at the Tribeca Film Festival in New York. The film, co-written by a lawyer involved in the case, is partly based on the lawsuit by Retractable Technologies against two syringe manufacturers and two GPOs that the company said were keeping its products off the market.

Puncture is the directing debut for brothers Mark and Adam Kassen. The film largely focuses on Mike Weiss, played by Evans, a lawyer and recovering drug addict who gets involved in the case after learning of a nurse who contracted AIDS from a needlestick injury. Eventually, he meets Jeffrey Dancort (Marshall Bell) who's struggling to get hospitals to carry his "Safety Point" retractable needles.

For "Jeffrey Dancort," audiences are probably supposed to read "Thomas Shaw." And for "Safety Point," "VanishPoint." In 1998, Shaw, the real-life inventor of the VanishPoint syringe, a safety needle which retracts after use to prevent possibly disease-transmitting pricks to health care workers, brought an antitrust suit against syringe makers Tyco Healthcare and Becton Dickinson & Co. and the GPOs Premier LLC and Novation LLC.

In the suit, Shaw claimed, in essence, he was shut out of the hospital market and nearly driven out of business because of exclusive supply contracts between the other syringe-makers and the GPOs that, in some cases, could prevent hospitals from buying needles from smaller suppliers -- such as Shaw's company. The defendants claimed Shaw's product was rejected for market reasons, such as its high cost.

But in July 2003, Tyco, Premier and Novation settled with Retractable. The settlement was sealed, but a 2005 Fortune article said the defendants together coughed up about $50 million. Premier and Novation also said they would change their business practices. Although Becton Dickinson initially appeared to hold out, in 2004 it agreed to pay Retractable $100 million to settle the claims of illegal market manipulation, making Shaw, in the words of the Fortune article, "the richest citizen in Little Elm, Texas."

You Must Be Logged In To Post A Comment
Registration is Free and Easy.
Enjoy the benefits of The World's Leading New & Used Medical Equipment Marketplace.
Register Now!