Imaging cuts killed in revised S. Korea trade bill
by
Brendon Nafziger
, DOTmed News Associate Editor | June 30, 2011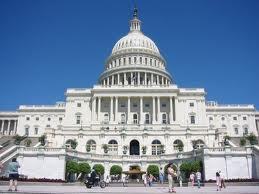 An estimated $400 million in cuts to MR and CT Medicare imaging payments have been dropped from an embattled free trade agreement bill with South Korea, DOTmed News has learned.

Modifications submitted by Senate Finance Committee Chair Max Baucus (D-Mont.) Thursday swap out the proposed cuts with changes to how funds derived from meaningful use penalties will be allocated.

The modifications come as a planned committee mark-up session on the bill got scuttled Thursday due to a Republican no-show.

The bill, the United States - South Korea Free Trade Agreement Implementation Act, puts into effect a trade agreement with South Korea while also extending assistance to U.S. workers harmed by the increased competition. It's being submitted to Congress alongside similar agreements with Panama and Colombia.

But as an offset to pay for the cost of the legislation, the bill originally called for increasing the assumed utilization rate of advanced imaging from 75 to 80 percent in 2012, and from 80 to 90 percent in 2013 and beyond. This would have resulted in potentially steep cuts to imaging centers.

In the new version of the bill, the imaging cuts are gone. Instead, the law changes how penalties to doctors and hospitals who fail to become "meaningful users" of electronic health records will be applied. Currently, Medicare penalties begin in 2015, and in 2019 the funds are credited to the Medicare Improvement Fund. Under the new bill, the funds wouldn't be credited to the Medicare fund for another year, until 2020.

The Medical Imaging and Technology Alliance, a manufacturers' lobby, said it reached out to committee members on both sides of the aisle, and urged them to oppose the cuts.

"We believe [it] would have had a negative impact on access for seniors," David Fisher, executive director with MITA, told DOTmed News. "We're thankful [to] the committee members and the chairman for working with us."

The bill's fate suffered another twist as a planned markup session was stalled when Republican Senators said they wouldn't attend the meeting. Under committee rules, at least one member from each party must be present for the session to go forward.

Republicans' opposition to the bill stems from linking the Trade Adjustment Assistance with the free trade agreements. The committee estimates, if passed, the agreements would create 250,000 American jobs and increase U.S. exports by $13 billion.

You Must Be Logged In To Post A Comment
Registration is Free and Easy.
Enjoy the benefits of The World's Leading New & Used Medical Equipment Marketplace.
Register Now!