Doctors mull a 'world without antibiotics'
by
Brendon Nafziger
, DOTmed News Associate Editor | July 14, 2011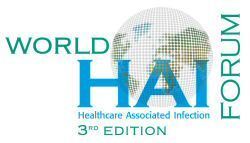 While analyzing supermarket chicken meat and Dutch hospital patients, scientists found a worrisome similarity between the two: they both tested positive for the disease-causing bacteria Escherichia coli -- and the organisms carried the same genes conferring drug resistance, suggesting a passage from one to the other.

This was only one of several disturbing topics infection control specialists tackled at the 3rd annual World Healthcare-Associated Infection Forum in Annecy, France last month, as they pondered what the organization dubbed, "a world without antibiotics."

It's not, of course, that the world's running out of the drugs, tens of thousands of tons of which are used in both humans and animals every year: it's that we're running out of ones effective against microorganisms fast-evolving immunity to even last-resort antibiotics.

And few new drugs are on the horizon. Currently, only 15 antibiotics are in development that have a new mechanism of action, only two of which could work against multi-drug resistant Gram-negative bacteria, such as nasty strains of E. coli.

"There's no question we have to focus on developing new drugs," Dr. Arjun Srinivasan, associate director for Healthcare Associated Infection Prevention Programs with the Centers for Disease Control and Prevention, and a presenter at the conference, told DOTmed News. "We know that bacteria will always develop resistance to antibiotics, that's what they do, and they do it well, even if we do the best job of using antibiotics properly."

Taking its toll

According to the World HAI Forum organizers, bioMérieux, a French company that makes diagnostic devices for hospitals, the human cost of drug-resistant organisms in health care is high. In the U.S., Methicillin-resistant Staphylococcus aureus (MRSA), a notorious hospital-acquired infection and the bane of health care facilities, is thought responsible for 19,000 deaths every year, with a single case costing more than $60,000 to treat. Overall, antibiotic resistance could cost U.S. hospitals more than $20 billion. In Europe, drug-resistant germ infections have direct and indirect costs of nearly $2.1 billion.

What's being done?

Progress has been made in one of the critical areas of antibiotic use, incorrectly prescribed drugs in outpatient settings. The CDC, for instance, launched a program, Get Smart: Know When Antibiotics Work, and Srinivasan said it has worked to decrease the drugs getting prescribed by primary care doctors for, say, viral infections.

You Must Be Logged In To Post A Comment
Registration is Free and Easy.
Enjoy the benefits of The World's Leading New & Used Medical Equipment Marketplace.
Register Now!