Deficit deal derailment could trigger Medicare cuts
by
Brendon Nafziger
, DOTmed News Associate Editor | August 01, 2011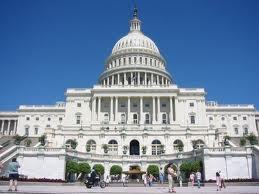 A down-to-the-wire, bipartisan deal to raise the debt limit by $2.4 trillion and avoid a national default could trigger Medicare cuts to providers under a worst-case scenario if budget-slashing goes awry later this year.

In the deal announced Sunday night, Democrats and Republicans hammered out an agreement to up the debt limit before the Tuesday deadline, when the country goes into default, while cutting the deficit by similar amounts. The deal, though approved by leaders of both parties, isn't final, and still has to be agreed upon by rank-and-file members, although congressional leaders have indicated a vote could come as early as Monday.

According to the plan, the debt limit would be raised by $900 billion, in exchange for similar cuts to federal spending over the next 10 years. To raise the debt limit further by $1.5 trillion, a special 12-member bipartisan committee will be set up to find an equal amount in spending cuts.

If these cuts aren't found and approved by Christmas, or a balanced budget amendment isn't passed, the president could still request a $1.2 trillion debt ceiling raise.

However, the plan would then trigger an automatic, $1.2 trillion across-the-board spending reduction, about half for defense and half for non-defense spending, including, apparently, Medicare. The Medicare cuts would likely take the form of lower payments to providers and payers, according to a report by The Hill newspaper, citing an unnamed aide who's familiar with the deal.

Medicaid, Social Security, veterans benefits and other areas are exempt from the cuts, according to a slideshow shared by House Speaker John Boehner (R-Ohio).

But the plan-makers seem to hope the threats of the automatic cuts -- toxic to both parties -- force a compromise before the holiday season.
You Must Be Logged In To Post A Comment
Registration is Free and Easy.
Enjoy the benefits of The World's Leading New & Used Medical Equipment Marketplace.
Register Now!