RadNet to buy Calif. radiology group
by
Brendon Nafziger
, DOTmed News Associate Editor | April 02, 2012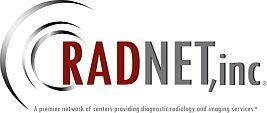 RadNet Inc., which calls itself the largest U.S. provider of fixed-site outpatient imaging centers, is adding some southern California facilities to its collective.

On Monday, the publicly traded company said it inked a deal to buy the assets of West Coast Radiology, a five-center imaging group in Orange County. Terms of the deal, expected to close this month, were undisclosed.

West Coast Radiology has centers in Anaheim, Santa Ana, Irvine and Mission Viejo, RadNet said. The facilities, which provide MRI, CT, ultrasound, mammography and radiography services, should add about $17 million a year in revenue to Radnet's coffers, the company said.

RadNet reported profits of $7.2 million on $619.8 million in revenue last year, according to a financial statement released in early March.

"Tuck-in transactions like this one are important in furthering our strategy of becoming the significant outpatient provider to our regional payors, while strengthening our local branding," Dr. Howard Berger, RadNet's president and CEO, said in a statement. "The larger we get in our medical communities, the more opportunities we have to drive cost efficiencies and to maintain fair and stable pricing with regional payors."

The announcement for the buy comes only a few days after RadNet said it would start a joint venture with Barnabas Health this summer to establish a statewide diagnostic imaging network in New Jersey.

RadNet, headquartered in Los Angeles, owns or runs 233 centers across the United States, and has about 6,300 employees. Its stock inched up 1.42 percent to reach $3.23 in afternoon trading on Nasdaq Monday.


You Must Be Logged In To Post A Comment
Registration is Free and Easy.
Enjoy the benefits of The World's Leading New & Used Medical Equipment Marketplace.
Register Now!