DOJ: MRI center exec admits to kickback scheme
by
Brendon Nafziger
, DOTmed News Associate Editor | October 17, 2012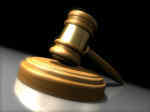 The manager of a New Jersey imaging center admitted to taking part in an illegal kickback scheme where he paid doctors to refer patients to his center, the U.S. Justice Department said Wednesday.

Other physicians accused of participating in the scheme have agreed to pay back potentially millions in ill-gotten gains, the U.S. Attorney's office of New Jersey added in its news release.

Close to a year after he was arrested and first charged with violating a federal anti-kickback statute, Chirag Patel of Warren, N.J., pleaded guilty to one charge of accepting illegal kickbacks and agreed to hand back some $89,000 in "criminal proceeds," according to a statement from U.S. Attorney Paul J. Fishman.

The 37-year-old former executive director of Orange Community MRI was initially arrested and charged on Dec. 8, after investigators got a witness to pose as an employee of the center to expose the alleged plot, according to a press release from the attorney's office last year.

The office said Patel had been paying bribes to doctors since April 2008.

Patel is the second Orange MRI employee to plead guilty to the scheme, the attorney's office said. Dr. Ashokkumar Babaria, a radiologist and Orange MRI's former medical director, pleaded guilty last month and agreed to forfeit all revenues traceable to his "corrupt referrals" — a sum that could reach as high as $2 million, the attorney said.

All told, in separate complaints 12 New Jersey doctors and one nurse-practitioner were charged with accepting cash bribes from Orange MRI. Along with Babaria, the nurse-practitioner and seven doctors have pleaded guilty over the past year. Two other doctors will go to trial, one later this month and one in December, the attorney's office said.

"Each of the defendants was recorded taking envelopes of cash in exchange for patient referrals," the attorney's office said in a statement.

The seven health care providers who pleaded guilty have agreed to pay back more than $150,000 in kickbacks they received, the attorney's office said. They're scheduled to be sentenced from later this month through early next year.

Patel, who remains out on bail, faces a maximum penalty of five years in prison and a $250,000 fine. He's due to appear before U.S. District Judge Claire C. Cecchi for sentencing on Feb. 6. Babaria's sentencing date is set for Jan. 30.

You Must Be Logged In To Post A Comment
Registration is Free and Easy.
Enjoy the benefits of The World's Leading New & Used Medical Equipment Marketplace.
Register Now!