UDI, device tax, and other updates for pre-owned equipment
by
Nancy Ryerson
, Staff Writer | May 30, 2013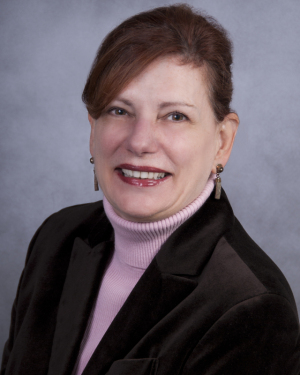 IAMERS (International Association of Medical Equipment Remarketers and Servicers) president Diana Upton spoke with DOTmed News about her recent trip to the Capitol where she met with small business advocates, FDA experts and others. Here's an edited version of the conversation.

DMN: What was the purpose of your trip to Washington?
DU: I was making my normal government rounds. We have an ongoing dialogue with them. We're talking to people who have FDA knowledge and who work in the health care area, like Senator Tammy Baldwin from Wisconsin. We also met with the small business people. That subcommittee is led by Mary Landrieu, who is the senator from Louisiana. Senator Baldwin has been helpful with us in the past, and as things firm up to specifics, I'll certainly tell DOTmed first, but right now I would say that it's an ongoing positive dialogue with people on the Hill.

Also on this visit I spent time at the Department of Commerce. They are looking to us for definitions and our thoughts on various markets that may or may not open. They're working on issues regarding re-manufacturing, and certainly they'll look at all that stuff and see how IAMERS might be involved. Also, IAMERS itself, we're trying to get out our own set of definitions in the form of a white paper. And I hope to have that soon.

DMN: What regulatory issues are you most concerned about?
DU: I'm concerned about what definitions are going to be once the final ruling comes out on the unique identification (UDI), which is expected some time this summer. My guess is that it's going to be around July, which is why we are doing a white paper and making our own definitions, because we want our voices heard. I think UDI is a great thing but I think that it, like anything, has to be fair to the small businesses too.

DMN: Could you give me a little more background on the UDI issue?
DU: The notion is that every piece of anything that goes in and out of a hospital will eternally be traceable, thus the term unique device identification. It's like a VIN number on your car. There are a lot of stakeholders with the process of UDI. I just want our voices to be heard, so we understand what the rules are and what the definitions are.

DMN: How can certain UDI rulings potentially hurt small businesses, what's the risk there?
DU: The risk is that they say that anybody who touches a piece of equipment becomes a re-manufacturer, and we don't want our members to be re-manufacturers unless they're truly re-manufacturing. We believe that there's a difference between re-manufacturing and refurbishment, and cosmetic enhancement, and different things like that, and we just want our voices heard. If you're truly a re-manufacturer that's great, but most of our members are not. So those will be our definitions that I'll lay out.

You Must Be Logged In To Post A Comment
Registration is Free and Easy.
Enjoy the benefits of The World's Leading New & Used Medical Equipment Marketplace.
Register Now!