More Money Health
10 tips for buying cosmetic lasers Balancing savings versus service
5 ways a GPO can help you save The evolving value of group purchasing to health care leaders
Finding a balance between service costs and calculated risk Q&A with William Lauver.
Complying with the Physician Payments Sunshine Act Companies impacted should know.
Reducing expenses at Ochsner Health System Leveraging technology for managed print services makes everyone a winner.
More Voices
With Zap-X, the creator of CyberKnife aims to give radiation a better image Insights from Dr. John R. Adler Jr. on the future of radiosurgery
This year's European Association of Nuclear Medicine congress The Jacobus Report
Q&A with ASTRO president Dr. Paul Harari The biggest event in radiation oncology is fast approaching - are you ready?
What to expect at MEDICA 2018 Interview with Horst Giesen, global portfolio director Health & Medical Technologies at Messe Düsseldorf
Setting a new standard of care in breast cancer detection Insights from Luke Delaney, general manager of Automated Breast Ultrasound at GE Healthcare
How can we make America great? (Part One) The Jacobus Report
The present and future of spectral imaging Insights from Christian Eusemann, Ph.D., vice president of collaborations at Siemens Healthineers North America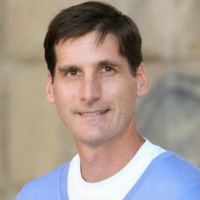 ACA and ICD-10 spell trouble for claims paying operations
November 25, 2013
From the November 2013 issue of DOTmed HealthCare Business News magazine


A recent Enkata survey found that while many health care payers are unconcerned about potential impacts of the Affordable Care Act (ACA) and ICD-10, their complacency could be ill-founded. Our survey found that a primary concern of claims payers is meeting the Service Level Agreements they have with service providers. However, while 53% of payers expect claims volumes to rise substantially in the next two years, only 26% expect to improve their auto-adjudication rates. Meanwhile, 80% of payers don't expect to increase the headcount of claims processors. Obviously, something has to give for payers to meet their SLAs without hiring or improving automation.



Story Continues Below Advertisement
RaySafe solutions are designed to minimize the need for user interaction, bringing unprecedented simplicity & usability to the X-ray room. We're committed to establishing a radiation safety culture wherever technicians & medical staff encounter radiation.


The situation is further complicated by the lack of visibility into how the ACA and ICD-10 will impact claims paying operations. ICD- 10 may come and go without a hitch. However, if it has even a modest impact on auto-adjudication rates, the claims paying operation could be overwhelmed. Likewise, if the ACA brings a large volume of previously uninsured consumers who need health services, the initial result could be a significant spike in claims.

Fortunately, companies are taking some steps to address these changes. In fact, of the companies participating in exchanges, 89% were making some internal adjustments. Additionally, 86% of all payers reported making changes to prepare for ICD-10. When asked what kinds of changes were being made, virtually all of the companies said they were looking at technology investments and process improvements to deliver the required efficiency improvements.

Is it realistic to expect process and technology improvements to deliver the needed gains? With few companies reporting expected improvements in auto-adjudication, most payers must be looking to manual claims processing to get required efficiencies.

Can Manual Claims Processing Handle The Load?
Performance data from Enkata indicates that there is the potential for improvements of up to 20% or even more in some organizations using technology. Error rates could also be reduced by 10% or more. In looking at performance gaps between the leaders and average performers, we have found that the quantity of completed work could be increased by 10% to 15% though simple interventions and better technological management tools. This would free up resources currently used to correct errors and recover overpayments.

Unfortunately, it won't be easy to achieve these gains. Most of the easy and obvious fixes have already been put in place. Using the same approach, it's unlikely payers will find additional performance gains. That said, where we have studied employee performance, we've found there are often simple steps that can improve performance.

You Must Be Logged In To Post A Comment
Register
Registration is Free and Easy.
Enjoy the benefits of The World's Leading New & Used Medical Equipment Marketplace.
Register Now!