More Money Health
10 tips for buying cosmetic lasers Balancing savings versus service
Finding a balance between service costs and calculated risk Q&A with William Lauver.
ACA and ICD-10 spell trouble for claims paying operations A recent survey finds problems.
Complying with the Physician Payments Sunshine Act Companies impacted should know.
Reducing expenses at Ochsner Health System Leveraging technology for managed print services makes everyone a winner.
More Industry Headlines
Berlin institute sets world record for fastest 3D tomographic images Produces an image every 40 milliseconds with more affordable system
Forces driving healthcare M&A activity Understanding why consolidation is going to continue
Bringing a higher standard to standardization at AAMI Saved Care New England over $650,000, continuing standardization there
MaxQ-AI seeks $8 million public IPO listing on Nasdaq Will help FDA regulatory processes for Accipio software products
Tc-99m generator production resumes in Australia Follows month and a half shutdown due to conveyor belt issue
Boston Scientific to buy VENITI for $160 million Price may rise pending FDA approval of Vici Venous Stent
iCAD shares soar following FDA nod for PowerLook Density Compatible for 2D synthetic imaging on GE and Hologic systems
New brands, proven experts lead a new era in the CT tube market The CT market has changed a lot over the last couple years
FDA bars Florida practice from performing mammograms Due to technical problem, not up to par with MQSA standards
Siemens and NuVasive collab to enhance spinal surgery Combines NuVasive's Pulse system with Siemens Cios Spin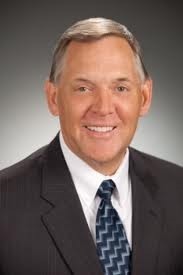 5 ways a GPO can help you save
June 27, 2014
From the June 2014 issue of DOTmed HealthCare Business News magazine
Todd Ebert
In the new pay-for-performance era of health care,
supply chain leaders must develop comprehensive strategies to meet the challenge to reduce costs and become more efficient.
Story Continues Below Advertisement
We offer full service contracts, PM contracts, rapid response, time and material,camera relocation. Nuclear medicine equipment service provider since 1975. Click or call now for more information 800 96 NUMED
A vital tool in that strategy is partnering with an engaged group purchasing organization (GPO). I have been engaged in the supply chain management/group purchasing industry for more than 20 years and have seen the GPO space change significantly. These changes have included significant consolidation of GPOs themselves to a continual "re-inventing" of the products and services we offer to our customers. In fact, when I began in the industry, a GPO was not much more than a portfolio of contracts and prices. In the early 2000s, the prediction was that GPOs would be quickly rendered obsolete by the dotcom revolution. That could have been the case except for two key things:
The healthcare supply chain industry is extremely complex and fractured — and most every health care organization has its own preferences.



GPOs continue to evolve and compete. We have learned (and continue to learn) how to bring additional value to our customers. Our industry continues to evolve in many areas, beyond the price in our portfolios, toward a more comprehensive, consultative approach, built around listening to the specific needs of customers, gaining a deeper understanding and developing solutions that are unique or customized to their needs.
Some of these areas include:
Price accuracy — using data tools and technology to review pricing, insuring that invoices are accurate at the time of product delivery.



Clinical specialists— to individually work with our customers in different health care segments, such as pharmacy, laboratory, radiology, dietary, materials, technology, nursing and quality.



Education — GPOs, through their internal resources and in partnership with suppliers and other entities, can now provide education in many health care disciplines. For example, our strategic education partner has developed a program to provide those in the supply chain arena the ability to prepare for supply chain certification. Revenue management, supply chain optimization, energy management and value-based purchasing are some other non-traditional areas where we can also now provide tremendous value.


But, although supply chain management is a complex and challenging arena, there are a number of relatively easy steps that can be taken to reduce costs, reduce variability in care and provide high quality care to patients. Don't overlook the easy opportunities, especially in the areas of standardization and data optimization:

You Must Be Logged In To Post A Comment
Register
Registration is Free and Easy.
Enjoy the benefits of The World's Leading New & Used Medical Equipment Marketplace.
Register Now!