More Money Health
10 tips for buying cosmetic lasers Balancing savings versus service
Finding a balance between service costs and calculated risk Q&A with William Lauver.
ACA and ICD-10 spell trouble for claims paying operations A recent survey finds problems.
Complying with the Physician Payments Sunshine Act Companies impacted should know.
Reducing expenses at Ochsner Health System Leveraging technology for managed print services makes everyone a winner.
More Industry Headlines
Award winners of 2017 A look back at this year's most distinguished award-winning individuals across the industry
Faster results are a patient priority: radiologists Patient portals represent a welcome shift from medicine's 'patriarchal' roots
Siemens Healthineers installs first two SOMATOM go.Up CT platforms in the U.S. Situated at CDI outpatient imaging facilities in Missouri
Five more organizations join NRHI's mission to measure total cost of health care in U.S. Data useful for providers, employers and policymakers
MR machine rented to scan single terrorist at Guantánamo doesn't work Liquid helium dissipated for unknown reasons
Alpha Source acquires BC Technical, doubles size Enables Alpha Source to expand its service offerings and geographical scope
Royal Philips and Nuance to enhance radiology reporting with AI technology Combines Philips Illumeo with adaptive intelligence and Nuance PowerScribe 360
MGH team develops a potential alternative to gadolinium-based contrast agents Made of the vital element manganese
Survey finds most patients prefer annual mammograms Challenges the USPSTF's recommendations
Multifunctional and retrofitted: What's new in radiography and fluoroscopy High demand for multifunctional and retrofitted X-ray imaging solutions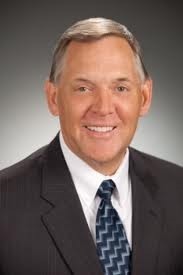 5 ways a GPO can help you save
June 27, 2014
From the June 2014 issue of DOTmed HealthCare Business News magazine
Todd Ebert
In the new pay-for-performance era of health care,
supply chain leaders must develop comprehensive strategies to meet the challenge to reduce costs and become more efficient.
Story Continues Below Advertisement
The PowerServer RIS/PACS is a single database application, essential to reducing redundant work, limiting manual data entry, and increasing consistency throughout healthcare practices. Click to learn how it will help you improve patient care and more.
A vital tool in that strategy is partnering with an engaged group purchasing organization (GPO). I have been engaged in the supply chain management/group purchasing industry for more than 20 years and have seen the GPO space change significantly. These changes have included significant consolidation of GPOs themselves to a continual "re-inventing" of the products and services we offer to our customers. In fact, when I began in the industry, a GPO was not much more than a portfolio of contracts and prices. In the early 2000s, the prediction was that GPOs would be quickly rendered obsolete by the dotcom revolution. That could have been the case except for two key things:
The healthcare supply chain industry is extremely complex and fractured — and most every health care organization has its own preferences.



GPOs continue to evolve and compete. We have learned (and continue to learn) how to bring additional value to our customers. Our industry continues to evolve in many areas, beyond the price in our portfolios, toward a more comprehensive, consultative approach, built around listening to the specific needs of customers, gaining a deeper understanding and developing solutions that are unique or customized to their needs.
Some of these areas include:
Price accuracy — using data tools and technology to review pricing, insuring that invoices are accurate at the time of product delivery.



Clinical specialists— to individually work with our customers in different health care segments, such as pharmacy, laboratory, radiology, dietary, materials, technology, nursing and quality.



Education — GPOs, through their internal resources and in partnership with suppliers and other entities, can now provide education in many health care disciplines. For example, our strategic education partner has developed a program to provide those in the supply chain arena the ability to prepare for supply chain certification. Revenue management, supply chain optimization, energy management and value-based purchasing are some other non-traditional areas where we can also now provide tremendous value.


But, although supply chain management is a complex and challenging arena, there are a number of relatively easy steps that can be taken to reduce costs, reduce variability in care and provide high quality care to patients. Don't overlook the easy opportunities, especially in the areas of standardization and data optimization:

You Must Be Logged In To Post A Comment
Register
Registration is Free and Easy.
Enjoy the benefits of The World's Leading New & Used Medical Equipment Marketplace.
Register Now!