by
Lauren Dubinsky
, Senior Reporter | April 15, 2014
Researchers from the University of Pittsburgh Medical Center found that an MRI technique called diffusion tensor imaging (DTI) can provide useful information that can treat concussion patients earlier and get them back to baseline sooner. The results of the research are published online in the journal Radiology.
Concussions, or mild traumatic brain injuries (mTBI), affect anywhere between 1.8 and 3.8 million people in the U.S. every year. Vestibulopathy is one of the most common effects of a concussion. The symptoms include dizziness, imbalance and visual problems. It also puts the individual at a greater risk for a second injury.
DTI yields a fractional anisotropy (FA) value that is used to find out the amount of damage to the signal-transmitting white matter in the brain. A lower value can signal more damage.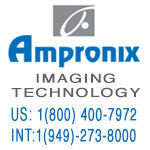 Special-Pricing Available on Medical Displays, Patient Monitors, Recorders, Printers, Media, Ultrasound Machines, and Cameras.This includes Top Brands such as SONY, BARCO, NDS, NEC, LG, EDAN, EIZO, ELO, FSN, PANASONIC, MITSUBISHI, OLYMPUS, & WIDE.

"We looked at DTI because it gives us a more detailed evaluation of the brain," Dr. Lea Alhilali, one of the researchers, told DOTmed News. "It's more sensitive to changes in the white matter in the brain than regular MRI."
The study was done retrospectively and the researchers reviewed the imaging data of 30 mTBI patients that had vestibular symptoms and 25 with ocular convergence insufficiency-- a condition that occurs when an individual's eyes don't properly turn inward when they focus on something close.
That data was compared with data from 39 mTBI patients without vestibular abnormalities and 17 with normal ocular convergence. They found that concussion patients with vestibular symptoms had decreased FA values in brain regions that were not previously associated with post-traumatic vestibulopathy.
The condition was previously associated with the inner ear structure because dizziness and balance problems in the general population are often related to that area. "No one had ever seen anything on MRI before, so they kind of assumed it followed a similar ideology as run-of-the-mill inner ear vestibular imbalance problems in the general population," said Alhilali.
But now, since the findings show that there is a connection between vestibulopathy and regional brain damage, physicians can treat patients with vestibular therapy much sooner. The DTI findings can be used with neurocognitive testing in order to diagnose the patient and start the proper treatment.
But the researchers are not stopping there — they have two goals to accomplish in the near future. They want to conduct a prospective study that tracks patients shortly after their concussions through recovery. "As of right now we are looking at patients who we know already have dizziness and balance problems but we don't know if we can predict that from the MRI," said Alhilali.
They may be able to diagnose the patient before there are any symptoms. "If we can diagnose it using MRI before the patient ever presents symptoms then we can start the treatment immediately and hopefully prevent them from having a prolonged recovery and more protracted symptoms," said Alhilali.
Their other goal is to eventually be able to identify brain injuries that are associated with other post-concussion symptoms. Since a concussion can be many different injuries, they want to be able to correlate those injuries with different symptoms. "Then we can actually help to start treating patients before they actually become symptomatic," said Alhilali.