by
Lauren Dubinsky
, Senior Reporter | September 25, 2014
Scripps Health's pencil-beam proton center opened its doors in February and since then it has treated the same number of tumor sites that other proton centers have taken one to two years to treat.
"We were pleasantly surprised that we were able to do that but it certainly was and is a goal when a facility is being set up," Dr. Carl Rossi, medical director of the center, told DOTmed News.
To date, the center has treated lung, brain, spinal column, base of the skull, head and neck, central nervous systems, pancreas, rectum, esophagus, breast, testis, inter-abdominal lymphoid tissue, thymus gland, bone and other tumor sites.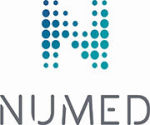 Numed, a well established company in business since 1975 provides a wide range of service options including time & material service, PM only contracts, full service contracts, labor only contracts & system relocation. Call 800 96 Numed for more info.

Rossi credits their success to both the technology itself and their "highly experienced" staff. Their chief physicist, Dr. Lei Dong, was previously with MD Anderson Cancer Center for two decades and is one of the experts in pencil-beam proton therapy.
"We had a lot of experience there so we had a good knowledge base to start from," said Rossi.
The center uses Varian Medical Systems' ProBeam pencil-beam technology, which is a step up from passive scatter technology. It allows physicians to be much more specific about where they deliver the radiation dose and it can also vary the dose within the tumor target.
The technology also allows them to treat larger fields up to 40 centimeters in length. "That immediately lets you treat certain large volume tumors that you couldn't do before or couldn't do efficiently," said Rossi.
Additionally, the patients are not limited to a particular treatment room like in facilities that use passive scatter technology. Physical devices need to be installed outside of the treatment nozzle for each patient but with the pencil-beam technology Scripps can create a data file for every patient's treatment plan, which makes moving a patient to a different room much faster and easier.
In 2008, MD Anderson was the first facility in the U.S. to perform pencil-beam proton therapy and the room they have designated for it is currently in operation 21 hours a day. A few other centers including the University of Pennsylvania and Massachusetts General Hospital now also perform pencil-beam proton therapy.
However, Scripps' center is the first one to exclusively treat patients with pencil-beam proton therapy. "We are the first pencil-beam proton therapy center that was built from the ground up to have only pencil-beam technology," said Rossi. "The only way that I can treat patients is with pencil-beam — I can't go back to what we used in the past and I have no need to for that matter."
Since Scripps is a member of the Proton Collaborative Group (PCG), they will be involved in multi-institutional research studies including a PCG registry trial to help optimize proton therapy. They are pooling together data on clinical outcomes from all of their patients and are planning on also being involved in tumor-specific studies that will explore areas including hypofractionation.
With their clinical partner, the University of California at San Diego, they are also planning on becoming members of the NRG and participating in prospective randomized research trials comparing proton and X-ray radiation therapy.