by
Gus Iversen
, Editor in Chief | March 17, 2015
Ever since visiting their Louisville Technology and Logistics Center, DOTmed News has been closely following new innovations in biotechnology shipping services from UPS.
The company has recently announced new capabilities within its trademark UPS Temperature True® Packaging service, which can play a crucial role in getting biomedical and temperature sensitive pharmaceuticals through the cold chain and to their destination faster and more responsibly.
DOTmed News sent a few questions to Wanis Kabbaj, UPS Director of Global Strategy, Healthcare Logistics, and Susan Li, Marketing Manager, UPS Temperature True®, to get a fuller understanding of what the technology means, and what else is happening along the cold chain.
DOTmed News: What is UPS Temperature True® Packaging?


Quest Imaging Solutions provides all major brands of surgical c-arms (new and refurbished) and carries a large inventory for purchase or rent. With over 20 years in the medical equipment business we can help you fulfill your equipment needs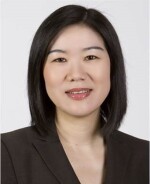 A:
UPS Temperature True® Packaging is a fast-growing thermal packaging consulting and procurement service designed specifically for healthcare customers. Through this service, our experienced UPS cold-chain packaging experts based in North America, Europe and Asia, help pharmaceutical, biotechnology and medical device companies design, qualify and procure packaging that best fits their time- and temperature-sensitive transportation needs.
UPS collaborated with qualified thermal packaging suppliers carefully vetted through an extensive quality screening. At the core of UPS Temperature True® Packaging is our "vendor-neutral and customer-centric" approach. This means instead of a one-size-fits-all line developed with a single packaging manufacturer, there is value for our customers to have a range of options that enhance customization and cost-efficiency.
DOTmed News: In what ways does this new packaging service raise the bar in the world of cold chain?

A:
For years, UPS engaged with hundreds of healthcare customers with different needs, from packaging dimensions, quality requirements, varying risk tolerance and budgets. Our goal was to build customized packaging to address these needs, and we started by doing research to understand temperature environments. Through our research, we discovered the following: