From the August 2015 issue of HealthCare Business News magazine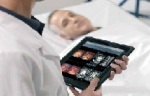 Full fidelity mobile diagnostic viewer
Agfa HealthCare announced that it has received FDA 510(k) clearance for diagnostic viewing with the XERO Viewer. The full fidelity view functionality of the viewer uses lossless compression to provide diagnostic quality when images are displayed, by retrieving original-quality renditions of stored DX, CT, MRI, CR and US images. The XERO Viewer provides secure access to DICOM and non-DICOM imaging data from different departments and multiple sources, in one view, to anyone inside and outside of the hospital who needs it.
The XERO Viewer interface is easy to navigate and offers extensive search, filter and discovery functions. Clinicians and radiologists alike can easily make annotations and markups, adapt brightness and contrast, or pinpoint an area of interest and compare it across different studies. In addition, users can view ECGs in various layouts, change waveform size and amplitude, and compare image data with previous ECGs.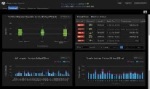 DoseWatch Explore provides dose data
GE Healthcare announced the launch of its new introductory dose management solution, DoseWatch Explore, which is now available on select GE Computed Tomography (CT) systems in the U.S. DoseWatch Explore is a Web-based, cloud-deployed, dose management software that tracks, analyzes and reports practice-level radiation dose data for GE CT systems. Using Microsoft's cloud technology, Microsoft Azure, and GE's InSite connection, DoseWatch Explore collects radiation data directly from a GE CT scanner.
The dose management solution helps clinicians quantify GE CT systems' practice-level radiation dose using protocol parameters per exam per device, and enables clinicians to develop dose management practices while improving patient radiation dose levels during diagnostic imaging procedures, like CT scans.
Back to HCB News