GE Healthcare announced on Friday that it will provide the 2015 Reebok CrossFit Games with its OEC Brivo Plus C-arm.
The company claims that this is the first time that world-class medical imaging technology will be accessible to athletes in the competition.
"In these highly competitive environments, if an injury occurs, athletes can get the treatment they need or rule it out, so they can get back in the game, and safely return to play," Gustavo Perez-Fernandez, president & CEO of surgery at GE, told HCB News.
Story Continues Below Advertisement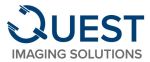 KenQuest provides all major brands of surgical c-arms (new and refurbished) and carries a large inventory for purchase or rent. With over 20 years in the medical equipment business we can help you fulfill your equipment needs

The Reebok CrossFit Games are an annual fitness competition and the winners are awarded the title of "Fittest on Earth" and a piece of a $2 million reward. This is the ninth year that the competition has taken place, and of 272,000 entrants only 40 remain.
In the final event, the athletes will compete in tests that challenge their cardiovascular and respiratory endurance, stamina, agility, coordination, speed, power and strength. The workouts involved in this final challenge are usually not announced until right before each event.
"The grueling CrossFit Games are intended to challenge the body and push the physical capacity," said Perez-Fernandez. "By offering on-site imaging, athletes are given the information they need to make smart decisions as well as peace of mind during their pursuit for the Fittest on Earth title."
The OEC Brivo Plus was chosen for the CrossFit Games because of its simple point and shoot capability. Since it has a simple user interface, a new operator can turn it on and use it immediately, and its compact and maneuverable design make it easy to operate in a small environment.
This is the first partnership that GE has had with CrossFit, but GE has imaging equipment at many other professional and amateur events, as well as a historic presence at the Olympic Games. "Sports organizations are understanding the benefit to their athletes of having on-site imaging for immediate access and diagnosis," said Perez-Fernandez.