Yesterday, Gerben Smit shared with me some exciting news. His company, SMIT Mobile Equipment, has been acquired by Kentucky Trailer. I consider this a good sign for our industry.
Before I tell you why, let me share with you that if you like antique cars, Gerben Smit has one of the most interesting antique car museums I have ever visited.
Story Continues Below Advertisement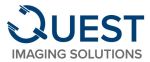 KenQuest provides all major brands of surgical c-arms (new and refurbished) and carries a large inventory for purchase or rent. With over 20 years in the medical equipment business we can help you fulfill your equipment needs

Kentucky Trailer is active in the mobile medical industry and, if you remember from a few months ago, it
acquired Advanced Mobility
in suburban Chicago.
This
new acquisition of SMIT
will expand their footprint into Europe.
I believe there is a shortage of mobile systems in Europe as well as in the United States. I have long said that as equipment gets older, even though economic conditions are strained, the necessity to purchase new equipment is going to become more and more compelling.
Sharing expensive scanners and providing interim service during deinstall and reinstall of diagnostic imaging equipment is going to require newer systems to replace the used, tired and somewhat dated mobile fleet.
In my opinion, we are long overdue to see more new trailers hitting the market with updated diagnostic imaging equipment.
If you consider Kentucky Trailer to be smart money as I do, then they are clearly getting geared up to meet that demand.