Michael J. Fox Foundation puts up $2 million prize for Parkinson's PET tracer
by
John W. Mitchell
, Senior Correspondent | June 15, 2016
Alzheimers/Neurology
Molecular Imaging
Population Health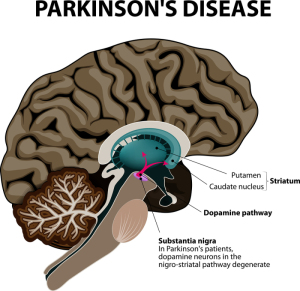 At the opening SNMMI plenary session on Monday, the Michael J. Fox Foundation (MJFF) announced that it is offering a $2 million prize for the discovery of a viable alpha-synuclein PET tracer — which could be key in creating a cure for Parkinson's disease.

"This prize of $2 million is a small expense of our total budget, but a big step in accelerating research to find a cure," Jamie Eberling, senior associate director of research programs at MJFF, told HCB News.

That type of radiotracer would aid in progressions tracking and testing therapies, according to MJFF sources, but finding a tracer that attaches to the Parkinson's protein has eluded researchers.

In a video, Fox told the 6,000 attendees in the crowd that even though he knew the money was not their motivation in helping to find a cure for Parkinson's, "it doesn't hurt." The prize, which has no time limit, also stipulates that the researcher who finds the tracer would have to share it with other scientists.

Fox's goal in establishing the association was to succeed in developing a cure for the disease, said Eberling, and the $2 million prize is intended to help achieve that goal.

Alpha-synuclein accumulates in the brains of people with Parkinson's disease, and researchers believe that is the cause of cell degeneration and death, which lead to the symptoms and progression of the disease.

The lack of an objective biomarker of Parkinson's slows testing of new treatments. If physicians could visualize alpha-synuclein in the brain they would be able to confirm diagnosis earlier, intervene earlier, monitor disease progression and determine a patient's response to treatment in clinical studies.

MJFF has long supported the pursuit of an alpha-synuclein PET tracer — in addition to funding of alpha-synuclein therapies and projects investigating peripheral measures of this key protein. In 2011, with little activity in the field, MJFF established a public-private to begin work toward such a tool.

Eberling said that Fox set up the organization to spend to a zero balance every year, so that funding the prize is in keeping with the organization's mission. Last year, the MJFF raised nearly $90 million for research, according to Eberling.
You Must Be Logged In To Post A Comment
Registration is Free and Easy.
Enjoy the benefits of The World's Leading New & Used Medical Equipment Marketplace.
Register Now!