by
Lisa Chamoff
, Contributing Reporter | July 10, 2016
From the July 2016 issue of HealthCare Business News magazine
For most women over the age of 40, an annual mammogram or screening with tomosynthesis is sufficient to monitor for breast cancer.
For those women with a high risk of developing the disease, or with dense breasts, alternative imaging technologies, including breast MRI, are regularly used in addition to mammography. Technologies such as molecular breast imaging (MBI) and contrast-enhanced mammography are also emerging as adjunctive screening tools, though many clinicians remain concerned about the radiation exposure associated with nuclear breast imaging.
Dr. Maxine Jochelson, director of radiology at Memorial Sloan Kettering's Breast and Imaging Center, notes that in 2007, the American Cancer Society recommended that women at greater than 20 percent lifetime risk of breast cancer receive annual MRI screening in addition to yearly mammography This includes women with a genetic mutation, such as the BRCA1 or BRCA2 gene, a very strong family history or those who have been treated with radiation therapy in the chest area. There is also concern that women with the BRCA gene might be more sensitive to radiation. "Research demonstrates that we may be able to eliminate mammograms in some of these women, especially for women under 40," Jochelson says.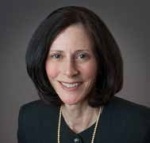 Dr. Debra Monticciolo, chair of the American College of Radiology (ACR) Commission on Breast Imaging and section chief of breast imaging at Baylor Scott & White Health in Temple, Texas, notes that in her practice mammography and MRI are alternated every six months for those in the high risk screening program. MRI techniques have become faster and resolution has improved over the last several years, with the switch from 1.5T to 3T scanning, and clinicians are experimenting with 7T. In Europe, clinicians are testing an abbreviated protocol that produces a limited number of pictures, Monticciolo says. The hope is that the shorter the scan time, the less expensive the exam.
"We're considering whether to offer it here," Monticciolo says. "Right now, our scan time is probably 15 to 20 minutes, while the abbreviated technique is three to four minutes. If we can lower costs by decreasing scan time, we can make the exam more accessible to the women who need it."