In the future, claustrophobia may no longer be a cause for concern for patients undergoing a head MR exam.
This week, Mayo Clinic will unveil a compact 3T MR scanner that it developed with GE's Global Research Center, to an invitation-only audience.
It's still an investigational, research device, but it's about one-third the size of a conventional MR and it only needs a fraction of the liquid helium to operate. Its small size also helps reduce the electrical power usage while increasing the scan speed.
Story Continues Below Advertisement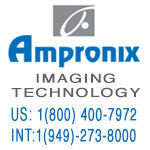 Special-Pricing Available on Medical Displays, Patient Monitors, Recorders, Printers, Media, Ultrasound Machines, and Cameras.This includes Top Brands such as SONY, BARCO, NDS, NEC, LG, EDAN, EIZO, ELO, FSN, PANASONIC, MITSUBISHI, OLYMPUS, & WIDE.

The system is designed for imaging the head and small extremities such as wrists, feet and ankles, which account for about 45 percent of the clinical MR exams conducted at Mayo. In February, Mayo stated that it would be used in research involving 300 initial head scans.
The research aims to improve the diagnoses and treatments of focal diseases including gliomas, meningiomas, stroke, aneurysm and congenital anomalies, and diffuse disease such as Alzheimer's disease, multiple sclerosis, psychiatric disorders, leukoaraiosis and hydrocephalus.
"In general, a lot of what we're going to do with this group of patients, it will not help them directly," Dr. John Huston III, a neurologist at Mayo Clinic, said in February. "Instead, it is helping to move science forward, rather than improve or impact their individual care."
In a conventional system the patient's whole body goes into the magnet, but with the compact system they can have their arms and torso completely out of the magnet. The volunteers for the research studies reported that this system is more comfortable.
The methods that the researchers develop for the MR scanner will directly benefit Mayo's Proton Beam Therapy Program. Since the technical challenge of improving geometrical accuracy for the compact MR and MR-based treatment planning for proton beam therapy is the same, the research team is working to improve the correction that reduces distortion near the edge of scanner images.
Physicians at Mayo who are focused on pediatrics, musculoskeletal, deep-brain stimulation and Alzheimer's disease are hopeful that this compact scanner will also bring insight and breakthroughs into their fields as well.
The system was installed earlier this year at Mayo's downtown campus in Rochester, Minnesota. It took the teams from Mayo and the GE Global Research Center eight and a half years to develop the scanner, working under a National Institutes of Health Bioengineering Research Partnership grant.