Save your clients time and money with this easy to install retrofit kit!
FOR MORE INFORMATION AND PRICING CLICK HERE
OEC 9800 Retrofit allows users to extend the life of their OEC system by replacing the old CRTs monitors with new dual 20.1" grayscale LED displays. The OEC 9800 Retrofit's innovative design gives users the flexibility to perform the installation in the field in one hour or less.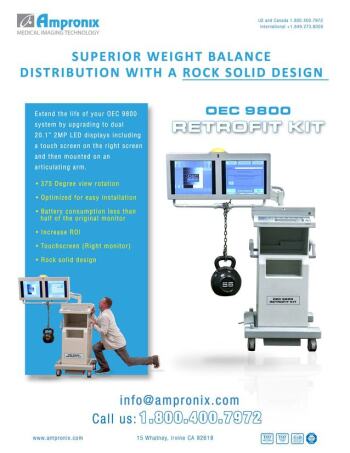 The new LCD displays come mounted on an articulating arm giving the mobile C-Arm unit even more versatility and freedom. Paired with increased brightness (900 cd/m2) and detail (1500:1 contrast ratio), as well as an 178o vertical/horizontal viewing angle, the OEC 9800 Retrofit provides users a way to drastically increase the life of their mobile C-Arm creating significant time and cost savings.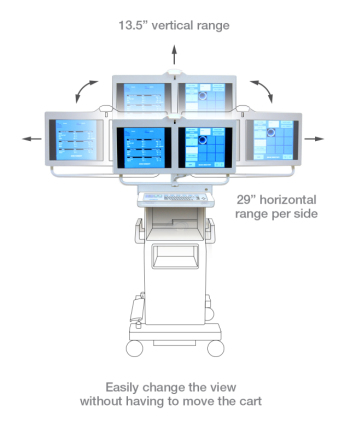 PRODUCT SPECIFICATIONS
All necessary accessories & hardware included
Dual 20.1" LED LCD's
2MP per display
Brightness 900cd/m2
1500:1 contrast ratio
178o viewing angle (H/V)
Optimized for 1 hour installation
Increase ROI - Articulating arm for LCD movement
FOR MORE INFORMATION AND PRICING CLICK HERE