Amazing taxi cab stories
by
Philip F. Jacobus
, CEO | March 15, 2017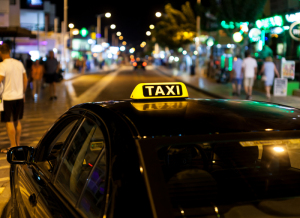 Yesterday, there was a big snow storm in New York but because I live nearby, I decided I would walk into the office. On my way, it was sleeting and I saw a taxi and flagged it down.

The taxi driver was an Egyptian, who oddly enough, had formally been an x-ray engineer in Egypt.

He told me that his car battery was dead that morning and he used a portable battery and rigged up a makeshift jumper cable to get his car started so he could come to work.

All I could think of was, here is a person who knew how to make it happen.

When he dropped me off, he picked up a young couple with skis. They wanted to go to Central Park to go skiing. They could not make it into work so they had the day off but they could make it to Central Park to go skiing!

The last funny taxi story happened when I was in Chicago this past November for RSNA. The driver who picked me up bragged to me about how he had sold used equipment in his home country of Ethiopia and used that famous website, DOTmed, to find it.

Back in the 70s, when I first came to New York, I was a taxi driver myself. Those were the days.
View all The Jacobus Report Blog Posts
---
About Phil Jacobus

Phil Jacobus has been involved in health care since 1977, when he visited China to sell equipment. He has done business in 35 countries and still travels extensively. Phil is active in charity, helps rural clinics and always tries to help DOTmed users when he can.
Phil is a member of AHRA, HFMA, AAMI and the Cryogenic Society of America. He has contributed to a number of magazines and journals and has addressed trade groups.
Phil's proudest achievement is that he has been happily married to his wife Barbara since 1989, who helped him found DOTmed in 1998.
You Must Be Logged In To Post A Comment
Registration is Free and Easy.
Enjoy the benefits of The World's Leading New & Used Medical Equipment Marketplace.
Register Now!