From the July 2017 issue of HealthCare Business News magazine
The Premium MRIaudio system
MRIaudio
Booth #227
The Premium MRIaudio system has quickly become the most favored MRI patient stereo available. Ease of use and sound quality are what set MRIaudio apart from traditional MRI sound systems. Starting at $7,319, our Premium MRIaudio system comes with a three-year comprehensive warranty. Contact us to try your new MRIaudio system free for 30 days. Or call any of our over 500 satisfied customers to see why they chose MRIaudio.
The MRI-safe Wishbone Headset and Ear Tips
MRIaudio
Booth #227
The MRI-safe Wishbone Headset and Ear Tips were engineered to fit inside all MRI head coils while providing patients with music and hearing protection. The ultra comfortable and low profile design has been tested and is certified to provide patients 29 decibels of hearing protection. Disposable ear tips are available in quantities of 250 pairs ($1.66/pair) and 500 pairs ($1.38/pair). Order directly from MRIaudio. Use promo code AHRA2017 for special pricing! Ear Tips 250-$415; Ear Tips 500-$690.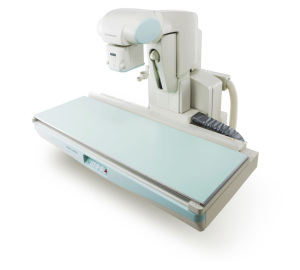 SONIALVISION G4
Shimadzu Medical Systems USA
Booth #113
The SONIALVISION G4 is a highly versatile system designed to perform a wide variety of examinations, including angiography, endoscopy, orthopedic, video fluoroscopy for swallowing exams, pediatrics, bariatrics, urology and general radiography. The G4's next generation digital imaging platform is capable of tomosynthesis, an advanced application option used for CT-like imaging. Also available is Slot Advance, a next gen application used for long bone and spine imaging. The G4 table supports a 700 lb. static patient load.
RADspeed Pro EDGE
Shimadzu Medical Systems USA
Booth #113
The Shimadzu RADspeed Pro EDGE is our next generation radiographic system featuring advanced applications as well as real-world every day usage. A ceiling-mounted tube crane has an auto-positioning feature for up to 800 registered anatomical programs using a single button command that automatically sets the X-ray tube angle. A next generation collimator, LED equipped, with APR filter presets reduces radiation dose. Tomosynthesis, Dual Energy Subtraction and stitching are offered as options for Emergency Medicine, orthopedic and lung imaging. Obese patients are safely accommodated with a Bucky table that supports up to 650 lbs.