From the July 2017 issue of HealthCare Business News magazine
Breast imaging product manufacturers are constantly working to improve the offerings available in the marketplace. The products appearing on the following pages represent some of the best innovations available. Look for the companies in this space to continue rolling out enhancements that will improve patient experience and outcomes.
Carestream Mammography
PACS and Vue Mammo workstation
Carestream's Vue PACS and Vue Mammo workstation allow reading of traditional mammograms, digital breast tomosynthesis (DBT), breast MRI, breast ultrasound or general radiography exams from a single workstation. Carestream's DBT module offers a streamlined workflow and specialized tools for comparing 2-D and 3-D datasets, along with display of DICOM-compliant 2-D synthetic views. A slabbing tool combines slices of a DBT series, while allowing a user to choose different rendition modes and slab thicknesses.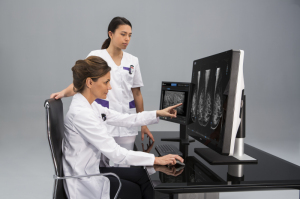 GE Healthcare
Seno Iris
This is a powerful and highly scalable workstation designed to speed up mammography diagnoses. This software offers a full suite of advanced reading and workflow tools and integrates multiple information sources to provide flexible and interactive manipulation and analysis of multi-modality images, regardless of the manufacturer. This new technology, offered as both a stand-alone workstation or an enterprise-wide PACS solution, speeds up clinicians' reading time for optimized productivity by streamlining the review of breast imaging cases with a set of dedicated tools, including image marking, reconstruction and computer-aided detection.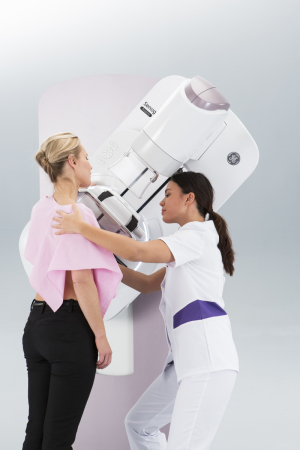 GE Healthcare
Senographe Pristina
GE Healthcare's latest mammography platform that is reshaping the mammography experience with comfort, confidence and clarity. For patients, Senographe Pristina is more inviting and more comfortable, resulting in a better overall breast exam experience. For the technologists, the new ergonomic design can reduce physical strain with dedicated functionalities for easier patient positioning during the mammogram. And this system provides clarity for the radiologist, with superior diagnostic accuracy at the lowest patient dose of all FDA-approved DBT systems.