by
John W. Mitchell
, Senior Correspondent | August 28, 2017
From the August 2017 issue of HealthCare Business News magazine
In 2016, when GE Healthcare decided to outsource service for its bone mineral densitometry (BMD) units to Alpha Source, a Milwaukee-based independent service organization, there was plenty of speculation and some trepidation about what this unique agreement could mean for the changing face of hospital service as a whole.
Other ISOs and a few biomedical health system managers voiced concerns that the arrangement could spell trouble for hospitals looking to repair bone densitometers quickly and at a competitive price.
So, it's been almost a year since that agreement was made public and about eight months since it was finalized. Enough time to begin asking: Were concerned third-party stakeholders right to be worried? Or has this experiment proven to be a success?
While partnerships of this nature between ISOs and OEMs haven't exactly become the latest trend in the industry, experts say it's working out pretty well so far for GE, Alpha Source and their customers.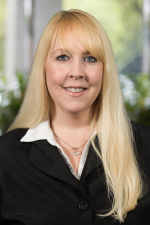 "You don't usually see sole-source service. This is a unique situation," Julie Johnson, an analyst at MD Buyline, told HCB News. "Our customer feedback on the arrangement has been really good. We're not seeing a drive-up in [service] prices."
The arrangement was inspired, in part, by the success of a prior outsourcing service agreement between the two companies. Before the bone mineral densitometry (BMD) contract, Alpha Source was already the sole service provider for customers who wanted to continue using GE ultrasound models that the manufacturer had deemed end-of-standard-life (EOSL), or was no longer providing service contracts for.
"GE decided that with the Alpha Source locations, this would offer a great opportunity for their customers to benefit from outsourcing for bone densitometry," said Johnson, adding that MD Buyline maintains a robust customer satisfaction function, so they know if their clients are having a problem with service.
"Being selected by GE Healthcare as their service partner is an honor that our entire organization is privileged to support every day. We're all in," says Rick Lytle, CEO at Alpha Source. "We've added a centrally located depot operation in our Milwaukee headquarters to provide even faster service to portable GE Achilles (BMD) units, as well as GE Logiqbook Ultrasound devices."