From the September 2017 issue of HealthCare Business News magazine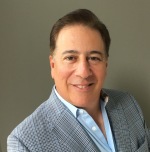 One of the best things about VR is that it has no known side effects. Pilot studies at numerous hospitals have produced positive results to date, and researchers are pursuing other applications for specific medical conditions. However, so far, these investigations have been limited in scope, confined to small numbers of patients for short-term or intermittent use. Large-scale clinical trials over the long term are required to verify the benefits, or identify drawbacks, of VR in the pediatric health care setting. At the moment, though, a review of the evidence from children's hospitals around the country shows a lot of promise that VR is safe and simple to use, improves young patients' cooperation and compliance and can serve as an effective drug-free supplement or replacement for many pediatric treatment protocols.
About the author: John Vartanian was the founder as well as the president and CEO of Medical Imaging Resources for 23 years. Medical Imaging Resources provided high-end mobile and fixed-site imaging systems, MRI, CT, nuclear medicine and cardiac cath labs to the market for over two decades. John Vartanian has worked in the high-end imaging market since 1985.
Back to HCB News