U.S. health care's image in the EU?
by
Philip F. Jacobus
, CEO | September 13, 2017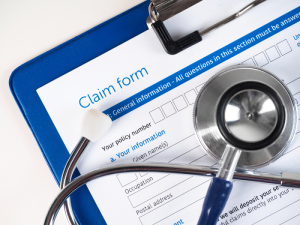 I am in Europe on business. At five different meetings, after talking business the conversation seems to always circle back to the U.S. and what is happening there.

Train travel is big here and the trains run on schedule. For the most part, so do the buses. European hospitals are not the architectural marvels that some of our hospitals are but I have the feeling that the waiting time is shorter.

The question I heard the most was (I paraphrase here): How can you have a health care system where some people do not have access?

Honestly, I was not sure how to answer.

In return, I asked about income tax rates and as you would expect people rolled their eyes but pointed out the trade off was not to worry if they were sick or worry about old age.

The second biggest question people brought up was the Paris Accord. This, as you know, is a voluntary commitment to control Climate Change. Every country in the world agreed to this, even the U.S. — but President Trump wants to pull out. This week he will address the UN and everybody here is hoping he will change his mind again and stay in.

They say after Harvey and Irma, how can anyone doubt Climate Change? I am not a scientist so I could not respond but I do think the environment is important.

I am an American first and I think we can learn a lot from the Europeans. I am also a citizen of the world and I hope we can control climate change.
View all The Jacobus Report Blog Posts
---
About Phil Jacobus

Phil Jacobus has been involved in health care since 1977, when he visited China to sell equipment. He has done business in 35 countries and still travels extensively. Phil is active in charity, helps rural clinics and always tries to help DOTmed users when he can.
Phil is a member of AHRA, HFMA, AAMI and the Cryogenic Society of America. He has contributed to a number of magazines and journals and has addressed trade groups.
Phil's proudest achievement is that he has been happily married to his wife Barbara since 1989, who helped him found DOTmed in 1998.
You Must Be Logged In To Post A Comment
Registration is Free and Easy.
Enjoy the benefits of The World's Leading New & Used Medical Equipment Marketplace.
Register Now!