QMENTA carves out brain imaging niche in the realm of 3-D AI
by
John W. Mitchell
, Senior Correspondent | December 04, 2017
Artificial Intelligence
Health IT
RSNA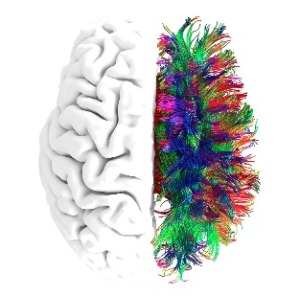 CHICAGO — A prominent theme at RSNA 2017 was that radiologists need to evolve into information management experts and a five-year-old company called QMENTA is staking out ground where this applies to neuroimaging.

"The brain is the most complicated organ in the body, and there's a lot about it we still don't know," Landon McKenna, president and CCO at QMENTA told HCB News when asked about the company's decision to focus on neuroimaging state-of-the-art data management, 3-D analysis and visualization. "For example, how do people get MS or Parkinson's Disease, and what's the best personalized medicine treatment based on better insight into the brain?"

According to McKenna, the company is working with 163 hospitals in the U.S and the EU, with a few Asian hospitals starting to come on line. QMENTA is also working with the University of California school of Medicine, San Francisco and Bayer Pharmaceutical, with other collaborations in the works.

McKenna said they collaborate with neurologists, pediatric neurologists, radiology neurologists and radiologists through their cloud platform. McKenna relies on the expertise of eight Ph.D.s in the company to develop their algorithms and platform.

"We take DICOM images from all OEMs and translate the images into a common image language," McKenna explained. "That sounds easy, but it's really hard to do."

The resulting platform allows neurologists to run advanced analytics from an image bank through the cloud. Once the physician orders a data set, it can take from a minute to hours, based on complexity, to return a host of imaging analytics, including 3-D side-by-side views.

The analysis offers such brain visualization insight, such as skull stripping, white matter lesion segmentation, tumor segmentation and volumetrics. Other clinical applications include pre-surgical planning, psychiatric applications, and neurodevelopment.

Clients currently work with their own secure, image data sets. McKenna said that while the company has not yet ventured into the realm of creating a common data set among all its clients due to HIPAA and FDA security regulations, it is a concept that may hold future applications. He added that QMENTA currently maintains a neuroimaging bank of about 100,000 images.
You Must Be Logged In To Post A Comment
Registration is Free and Easy.
Enjoy the benefits of The World's Leading New & Used Medical Equipment Marketplace.
Register Now!