What's your view of CHIP?
by
Philip F. Jacobus
, CEO | December 27, 2017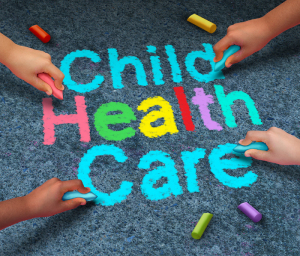 Unless you're living under a rock you know about the Children's Health Insurance Program (CHIP).

You've probably heard about this on the news or maybe you've seen Jimmy Kimmel on late-night television raise the alarm on this. The funding ran out but Congress passed a short-term funding solution for now until the middle of January.

Some estimates say that there are 9 million children whose families earn too much to qualify for Medicaid coverage but don't earn enough money to pay for private health insurance.

CHIP has been in existence for just about 20 years and I read on CNN that it costs about $56 billion which, when you think about it, is nothing compared to the money that the government spends especially after we just passed a $1.5 trillion tax cut.

The House passed a bill to provide five years of funds but those funds would come in directly from the Affordable Care Act which many people are trying to kill.

It's such a can of worms in my mind with people using innocent children as leverage to further their political agenda. It really is a sad situation and a lot of people won't be enjoying a happy new year because they'll be worrying about how to pay for their children's health coverage.

Shame on us!
View all The Jacobus Report Blog Posts
---
About Phil Jacobus

Phil Jacobus has been involved in health care since 1977, when he visited China to sell equipment. He has done business in 35 countries and still travels extensively. Phil is active in charity, helps rural clinics and always tries to help DOTmed users when he can.
Phil is a member of AHRA, HFMA, AAMI and the Cryogenic Society of America. He has contributed to a number of magazines and journals and has addressed trade groups.
Phil's proudest achievement is that he has been happily married to his wife Barbara since 1989, who helped him found DOTmed in 1998.
You Must Be Logged In To Post A Comment
Registration is Free and Easy.
Enjoy the benefits of The World's Leading New & Used Medical Equipment Marketplace.
Register Now!