From the March 2018 issue of HealthCare Business News magazine
By filtering out the normal cases, computers can direct the clinician to inspect any concerning findings that may be present in the minority of images. This would allow for more efficient image processing while also enabling the radiologist to be a more effective diagnostician as their efforts would be directed to the cases that require their expertise.
The field of pathology is not far behind as the advent of whole slide imaging technologies opened the floodgates for automation and digital diagnostics. Companies such as MedKairos are on the forefront of this development as they are working to teach computers to recognize the patterns that are the core of pathology practice.

Numed, a well established company in business since 1975 provides a wide range of service options including time & material service, PM only contracts, full service contracts, labor only contracts & system relocation. Call 800 96 Numed for more info.

With thousands of patient samples stored in academic institutions across the country, we can look at the disease progression of patients in the past to provide more specific and personalized diagnostics for the next generation. By appreciating every microscopic change on a pixel-by-pixel basis, our ability to see into cellular disease processes is only limited by the resolution of our imaging equipment. Mirroring the revolution in radiology, pathologists can expect these technologies to help them manage an ever-growing patient population more efficiently, reallocating time to the complex cases that require the time and care of an expert diagnostician.
As we continue to go down this inevitable road to artificial intelligence's integration into clinical practice, there will be growing pains. Yes, there will be challenges when a machine misdiagnoses a patient. And yes, a level of the human element of medicine will be removed with the introduction of clinician computers.
However, we will also see fewer malpractice cases as physicians will be able to rely upon the most up-to-date clinical guidelines at the click of a button. We will also see shorter diagnostic wait times for patients and their families concerned about what a lump in their neck might mean. We will see more efficient clinical workflows that will ultimately drop the cost of medical care globally. We should also expect to see more collaboration across specialties as patient data is more easily interconnected.
We shouldn't fight the unknown because of the challenges that we may face during the transition process. Refusing to make a decision about innovative technologies, like machine learning, might sound protective for our patients today, but it is actively choosing to delay access to critical technologies that could save the life of a future patient. At this critical junction in medical innovation, we must ask when does this decision of resistance and inaction begin to expose our patients to a higher risk than they would have otherwise experienced?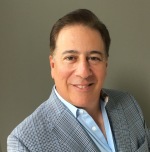 About the author: John Vartanian was the founder as well as the president and CEO of Medical Imaging Resources for 23 years. Medical Imaging Resources provided high-end mobile and fixed-site imaging systems, MRI, CT, nuclear medicine and cardiac cath labs to the market for over two decades. Vartanian has worked in the high-end imaging market since 1985.
Back to HCB News