In my continuing effort to meet the companies that use our website, I visited Pacific Medical. They are part of the Avante Group, and I dropped by their new facility in San Clemente, California.
Andy Bonin had been in three different locations and after Avante bought Pacific Medical, all three locations were combined under this one roof. It really was a beautiful facility and perfectly made for their operations.
The building is high up in the mountains with a stunning view and there was your standard Southern California Tesla in the parking lot, not to mention a few classic cars as well.

For those who need to move fast and expand clinical capabilities -- and would love new equipment -- the uCT 550 Advance offers a new fully configured 80-slice CT in up to 2 weeks with routine maintenance and parts and Software Upgrades for Life™ included.

Colm Ford was travelling with me, and we were welcomed into the company by the friendly receptionist and in no time at all, Steve Inacker, the CEO of the Avante Group, welcomed us and took us into the conference room.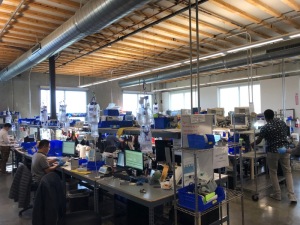 Steve has quite a pedigree in healthcare, but he impressed me as being a very down to earth and 'regular' guy. After visiting for a few minutes and talking about the challenges that everyone in healthcare is facing, we took a tour of the facility.
There was a sales/customer service department with everyone on the phone. As far as testing and repair, I am just going to take a guess that there were 40-50 people involved in that process. The warehouse was well organized, clean, and neat. Colm said, "Phil, you can eat off the floor here!" (I have heard people use that expression before, but I can't imagine who wants to eat off the floor!)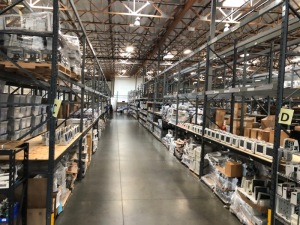 We were arriving just before the UPS and FedEx delivery, and everyone in the receiving department was focused like a laser beam in anticipation of what is normally 3-4 delivery trucks filled with parts that need to be repaired and returned on an urgent basis.
The atmosphere in the company was positive. Everybody was moving with a sense of urgency, but no one seemed to be stressed out. The management team is clearly well thought of, and it is obvious that the employees are appreciated. It really was a lovely visit, and I had to congratulate Steve and Andy.
I'll be writing about more companies I visit in the future.
Phil is a member of AHRA, HFMA, AAMI and the Cryogenic Society of America. He has contributed to a number of magazines and journals and has addressed trade groups.
Phil's proudest achievement is that he has been happily married to his wife Barbara since 1989, who helped him found DOTmed in 1998.