From the October 2018 issue of HealthCare Business News magazine
At LCI, we believe mobile lung units are a model for the future of patient care. Mobile lung units have the potential to save the lives of not only underserved populations, but also the lives of patients with insurance who may not otherwise seek out lung cancer screenings. Convenient, safe, simple, quick, and most importantly, lifesaving, mobile lung units have the potential to change the way caregivers and patients experience lung screenings for years to come.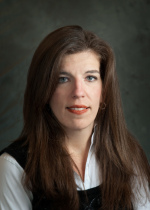 About the author: Mellisa Wheeler is the director of the Disparities & Outreach program at Levine Cancer Institute, a department dedicated to eradicating the burden of cancer in underserved communities through prevention education, screening and early detection of the disease. She has over 20 years of experience in healthcare with a specialized focus in oncology.
Back to HCB News

KA Imaging's Reveal 35C detector, currently available as an upgrade solution in the US and selected geographies, can now be sold in the European Union. The detector recently obtained the CE Mark. Contact us at sales@kaimaging.com to book a free demo.