How can we make America great? (Part One)
by
Philip F. Jacobus
, CEO | October 10, 2018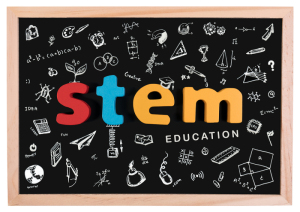 I think America is pretty great, but I would like to make it even greater. Politics aside, what are some of the challenges that we face?

In my opinion, one challenge is finding qualified and motivated people.

Everyone who operates a business, large or small, faces the challenge of recruiting and retaining good people. Of course, there is the question of, how do you define good people? And what are your expectations?

Lots of employees feel like they should be able to arrive to work late, have their breakfast, check their Facebook, text their friends and maybe fit in a few hours of work. It is certainly a different work ethic that existed when my parents were young. On the other hand, there are other employees who are willing to work hard and focus throughout the day because of the money they earn. But it is a safe bet this group is the minority.

I think the bigger problem, is the so-called 'STEM Problem'. You probably know that STEM stands for, "Science, Technology, Engineering and Mathematics". This was the emphasis during my high school and college days, but fewer students are heading down that path. In fact, I read in one of the newspapers where most students feel like STEM jobs are just not cool, or for nerds.

Ironically, the United States has long been a leader in these fields. Aviation, NASA, super computers, high technology, the list goes on and on of things that originated in the United States. Even the Internet (which is now controlled in Europe), was created by American scientists.

But so many recent tech jobs and tech innovations can be traced back to students and others who were not born in the United States and because more and more of them feel less and less welcome, many of them are leaving.

China has a space program and is expanding its technological infrastructure, some will say, to our detriment. The same is true in Europe.

Tariffs will make foreign products more expensive and make it more attractive for American companies to manufacture. But without the people to make it happen, it may become cheaper to just pay the added costs and buy from abroad. In the end, it will be the consumer that pays the price.

Some would say that this is worthwhile, if it encourages us to get back into the business of being a world leader in technology and I may agree with that. But it can only happen, in my opinion, if our high schools, colleges and universities place a greater emphasis on science, technology, engineering and mathematics. In my opinion, that emphasis will help make America great.

This is part one of a series, and I plan to share more thoughts on this subject in the coming weeks.
View all The Jacobus Report Blog Posts
---
About Phil Jacobus

Phil Jacobus has been involved in health care since 1977, when he visited China to sell equipment. He has done business in 35 countries and still travels extensively. Phil is active in charity, helps rural clinics and always tries to help DOTmed users when he can.
Phil is a member of AHRA, HFMA, AAMI and the Cryogenic Society of America. He has contributed to a number of magazines and journals and has addressed trade groups.
Phil's proudest achievement is that he has been happily married to his wife Barbara since 1989, who helped him found DOTmed in 1998.
You Must Be Logged In To Post A Comment
Registration is Free and Easy.
Enjoy the benefits of The World's Leading New & Used Medical Equipment Marketplace.
Register Now!