San Antonio, TX, US, October 22, 2018 - IBA (Ion Beam Applications SA), the world's leading provider of proton therapy solutions for the treatment of cancer, is pleased to announce today the launch of the Victoria Advisory Committee, a consortium of worldwide radiation therapy experts to help define the future of Proton Therapy care.
Building on a unique and open culture of innovation and with the largest and most experienced user community, IBA continues its commitment to develop clinically relevant innovations designed to improve patient treatment in partnership with its users. This approach resulted in many firsts including the first commercial system with Pencil Beam Scanning at Massachusetts General Hospital, the first proton therapy system with a Cone-Beam CT at University of Pennsylvania, the first Compact Intensity Modulated Proton Therapy (IMPT) center at Willis-Knighton, the first irradiation of a Spot-Scanning Proton Arc Therapy (SPArc) plan at Beaumont Health, and soon, the introduction of a major evolution to significantly improve the treatment of moving targets.
Story Continues Below Advertisement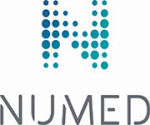 Numed, a well established company in business since 1975 provides a wide range of service options including time & material service, PM only contracts, full service contracts, labor only contracts & system relocation. Call 800 96 Numed for more info.

To redefine what will be the proton therapy care of tomorrow, the clinical community and IBA are joining forces to push the boundaries of proton therapy even further and treat all patients that could benefit from it. The Victoria Advisory Committee consists of clinical experts from the world's leading cancer centers specializing in radiation and proton therapy and includes Jürgen Debus, MD, PhD (Heidelberg University Hospital), Tom Depuydt, PhD (ParTICle/UZ Leuven), Adam Dicker, MD, PhD (Jefferson University Hospitals), Peyman Kabolizadeh, MD, PhD (Beaumont Health Proton Therapy Center), Zuofeng Li, DSc (University of Florida Health Proton Therapy Institute), Carlos Vargas, MD (Mayo Clinic Arizona) and other experts from prestigious institutions such as the University of Pennsylvania. The clinical experts will help define future roadmaps as well as help to make clinical adoption easy for technologies such as:
Editable workflow- establishing a workflow framework to increase the treatment efficiency while navigating the growing treatment complexity
Arc Therapy- introducing rotational arc proton therapy as an additional treatment option
Adaptive technology- making online adaptive therapy a reality for proton therapy
Frederic Genin, Chief Product Officer, Proton Therapy at IBA, commented: "The first meeting of the Victoria Advisory Committee took place around the time of the annual meeting of the America Society for Radiation Oncology (ASTRO), the largest scientific conference about radiation therapy. We are very excited about the outcomes and enthusiastic contributions of each member at this inaugural meeting where we laid the foundation for future collaborations to bring new proton therapy treatment innovations to patients."