From the November 2018 issue of HealthCare Business News magazine
3. You don't have the time to deploy a new data management tool or train your users on it
Clinical software applications have a reputation as expensive and time consuming to install. Professional services used to be required for implementation and user training, escalating costs.

For those who need to move fast and expand clinical capabilities -- and would love new equipment -- the uCT 550 Advance offers a new fully configured 80-slice CT in up to 2 weeks with routine maintenance and parts and Software Upgrades for Life™ included.

However, newly released applications are web-based, cloud-based, and self-installable. These solutions offer the ability for local administrators to choose which optional elements are also collected.
4. You don't have time or resources to coordinate patient follow up
With a small patient population, it may be possible to track and follow up with screening patients. In an IMV study, LDCT Lung Cancer Screening Programs: Navigating the Path Toward Population Health, a western rural hospital with less than 200 beds and few screening cases reported, "We have such a small population that tracking and follow up are easy using our EMR … in our case, following two a month is simple."
However, with a large number of patients to track, a southern imaging center-multispeciality clinic reported, "We had a system that we were doing manually to track the patients … backlogged almost 300 patients."
An IT system or application would help streamline the patient tracking process and help with patient follow up: letters to alert the patient of their exam result and letters to remind patients to return for follow up appointments.
5. You cannot perform adequate reporting
Can you run reports from Microsoft Excel? Certainly. You can devise simple charts and graphs for depicting data. However, it may take more effort to combine spreadsheets from multiple ACR submissions and continue to track the program as you add more patients into your screening program.
Some of the screening data management tools contain good analytics features that can accommodate patient data over time for follow up appointments and data in subsequent years. This can help your organization to understand the overall health of your population and the success of the screening program.
Managing the data in your LCS program can be challenging. However, through organizations such as the ACR, support is available, and tools exist to not only manage the data but to help optimize your screening program results.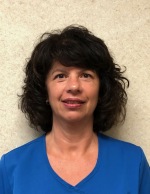 About the authors: Nancy DeSando, RT(R)(M), CIIP, is senior product manager for Siemens Healthineers. Susan Phelan RTR(CT) is CT manager for South Jersey Radiology Associates, an organization with 7 of 12 medical imaging locations in southern New Jersey providing lung screening.
Back to HCB News