Three decades of data clearly show mammography saves lives
by
John W. Mitchell
, Senior Correspondent | February 14, 2019
Women's Health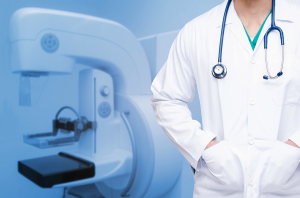 Early detection that allows the early treatment of breast cancer, when tumors are smallest, has saved hundreds of thousands of lives in the past three decades. This, according to a study published online in Cancer. The study was conducted by a team from the University of Colorado School of Medicine, Duke University Medical Center, and the University of Michigan Health System.

"There has been considerable debate over the last several decades about the value of screening mammography for the early detection of breast cancer," Dr. Jay Baker, a member of the study team and chief of the Breast Imaging Division at Duke University Medical Center told HCB News. "One goal of this work was to put the advances in screening and therapy into context."

Baker said that some critics only want to discuss what they perceive as drawbacks or risks of screening. However, he added, those same critics often fail to consider that hundreds of thousands of women lived because the small risks of screening mammography paid off for them.

The study encompassed mortality data and female population data for U.S. women aged 40 to 84 years over the past three decades. When extrapolating results to 2018, cumulative breast cancer deaths averted since 1989 were placed between 384,000 to 615,500. The investigators calculated that mammography and improved treatment decreased the expected mortality rate of breast cancer in 2018 by 45.3 to 58.3 percent.

"The take-home message of this study is powerful in its simplicity," said Baker. "Since 1990, thanks to the combination of early detection through screening mammography along with improvements in therapy, about half a million women who we would have expected to die of breast cancer, didn't."

On average, the study found that the combination of screening and treatment saves the lives of about 27,000 to more than 45,000 more women every year. Baker also said that the debate about whether their findings are due more to screening or improved treatment misses the point.

"Both are essential and together are the reason that hundreds of thousands of women are alive today," he noted. "It is clear that treatment for breast cancer works best when the cancer is smallest."

Screening mammography for the detection of breast cancer became widely available in the mid-1980s. Various effective therapies have also been developed since that time. However, the study team noted that only half of women over age 40 receive regular mammography screening.

You Must Be Logged In To Post A Comment
Registration is Free and Easy.
Enjoy the benefits of The World's Leading New & Used Medical Equipment Marketplace.
Register Now!