by
Sean Ruck
, Contributing Editor | May 17, 2019
From the May 2019 issue of HealthCare Business News magazine
Still, some payors, health systems and hospitals are coming around, but from what Sisko has heard, it's not always due to the potential to reduce medical service-related costs. "It's also about growing membership and engaging with members and patients," he said. "People are paying thousands of dollars a year in premiums and out of pocket costs, so unless there's an emergency, most individuals are not directly experiencing the value of their healthcare coverage. But if healthcare organizations are able to engage members and patients while maintaining their health, these organizations are providing a valuable service that can attract new members to health plans and reduce risk to health systems and hospitals. These are important goals in today's growing value-based payment environment."

Carestream Health is a leading provider of quality X-ray systems and detectors that are designed to maximize diagnostic confidence, workflow and patient satisfaction. Follow the link above to see our complete portfolio of digital radiography solutions.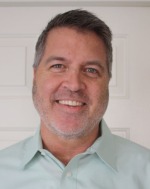 New, non-medical approaches demand new provider relationships and tracking mechanisms
So essentially, facilities are getting a wakeup call to evolve. Yet it's not just facilities that need to evolve and it's not even healthcare professionals alone who have much to win or lose, this is a matter that goes beyond the industry silo. As Sisko explained, when data reveal, for example, opportunities related to improving living spaces with non-medical products and services like a grab bar in the shower, adequate lighting on stairs and any number of other relatively inexpensive improvements, it wouldn't be hospital staff providing the fixes. It would be contractors, ideally ones affiliated in some way with payor and/or a hospital, but that's not a given. Those non-medical products and services theoretically give people a chance to live healthier, happier lives and should keep some of those people out of hospitals.
So the current ICD-10 diagnosis code set needs some new codes, and the American Medical Association is working with insurers to do just that. The organizations are teaming to create 23 new ICD-10 codes to add to the existing eleven codes. These new codes would be used to identify many of the barriers to care mentioned earlier: transportation, nutrition, housing, assistive devices and more. If hospitals take the initiative, they'll look to partner with groups providing these non-medical services and start to get adequate, standardized information included in their EHRs. Better to become part of the revenue stream of this healthcare evolution than watch from the sidelines as it passes by.
Back to HCB News