From the May 2019 issue of HealthCare Business News magazine
Treat SUDs as assets, not garbage.
Medical devices should be collected and treated with care because reprocessing them means more dollars will stay within the healthcare institution. Sloppy collection practices, or inappropriate interference in the collection of devices by original manufacturer reps, undermines the success of reprocessing programs.
Manage the reprocessing program.

Quest Imaging Solutions provides all major brands of surgical c-arms (new and refurbished) and carries a large inventory for purchase or rent. With over 20 years in the medical equipment business we can help you fulfill your equipment needs

Maximize reprocess device usage:
Adopt an approach to ensure the healthcare institution maximizes the value of reprocessing by always using reprocessed product first. Doing this will reduce overall cost-per-device. Work with your reprocessing vendor to better estimate your real device needs.
Protect your assets.
Generators, mapping systems, consoles or other capital equipment used in conjunction with reprocessed SUDs can be "upgraded" or have cables swapped out by sales reps from the original device companies to block the functionality of reprocessed devices and force the hospital to buy more new devices. These are hospital assets and should not be interfered with, without permission from the hospital.
Similarly,
watch contracts
. Offers of free capital equipment may come with contractual minimum purchase obligations on the disposable devices which may come at a higher cost to offset that "free" equipment. Check what the true costs are, over the long term, for that "free" equipment and always watch for minimum purchase obligations or restrictions on the providers' ability to reprocess.
Educate physicians.
Some physicians may have no incentive to use lower-cost reprocessed devices, and they may come to rely on the original manufacturer reps during procedures, which may further drive purchase and use of new devices. Hospital staff needs to remain diligent in keeping physicians informed, engaged and educated on the benefits of reprocessing and the costs associated with overreliance on a single vendor for technical support.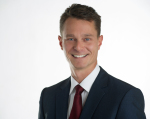 AMDR has been active for the last 20 years establishing the reprocessing industry. For the next 20 years, AMDR plans to continue its active role in shaping the medical device industry, with a focus on aligning healthcare, provider and technology interests. In the future of the medical device industry, reprocessing will be an integrated element of medical device design, development and marketing. In this new industry, reprocessors plan to work with original manufacturers to speed up the launch and adoption of technological innovations for the benefits of providers and patients: to accelerate the adoption of new technology by making devices affordable, longer-lasting and environmentally sustainable.
About the author: Dan Vukelich is the president of the Association of Medical Device Reprocessors (AMDR).
Back to HCB News