He adds that such an incident is a reminder of how "healthcare is an attractive target for cyber criminals because of the richness of its data."
The company will adopt a corrective action plan as a settlement for potential violations of the Health Insurance Portability and Accountability Act (HIPAA) Security and Breach Notification Rules. The plan will require Touchstone to adopt business associate agreements, complete an enterprise-wide risk analysis, and enact comprehensive policies and procedures that comply with HIPAA rules.
Story Continues Below Advertisement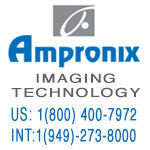 Special-Pricing Available on Medical Displays, Patient Monitors, Recorders, Printers, Media, Ultrasound Machines, and Cameras.This includes Top Brands such as SONY, BARCO, NDS, NEC, LG, EDAN, EIZO, ELO, FSN, PANASONIC, MITSUBISHI, OLYMPUS, & WIDE.

"Touchstone Medical Imaging takes cybersecurity very seriously," Touchstone Medical Imaging's director of corporate compliance, Cassie Sellers, told HCB News. "The fact that even one of our patients' demographic information could have been accessed is one too many. Since this event occurred five years ago, we have invested heavily in our cybersecurity program, upgraded our IT systems, and added dedicated IT and privacy staff. We will continue to dedicate whatever resources are necessary to protect the privacy and security of our patients' information."
Touchstone provides diagnostic medical imaging services in Nebraska, Texas, Colorado, Florida, and Arkansas.
Back to HCB News